O tym kursie
This course provides IT Identity and Access Professional, along with IT Security Professional, with the knowledge and skills needed to implement identity management solutions based on Microsoft Azure AD, and it connected identity technologies. This course includes identity content for Azure AD, enterprise application registration, conditional access, identity governance, and other identity tools.
Profil odbiorcy
This course is for the Identity and Access Administrators who are planning to take the associated certification exam, or who are performing identity and access administration tasks in their day-to-day job. This course would also be helpful to an administrator or engineer that wants to specialize in providing identity solutions and access management systems for Azure-based solutions; playing an integral role in protecting an organization.
Job role: Security Engineer
Before attending this course, students should have understanding of:
Security best practices and industry security requirements such as defense in depth, least privileged access, shared responsibility, and zero trust model.

Be familiar with identity concepts such as authentication, authorization, and active directory.

Have some experience deploying Azure workloads. This course does not cover the basics of Azure administration, instead the course content builds on that knowledge by adding security specific information.

Some experience with Windows and Linux operating systems and scripting languages is helpful but not required. Course labs may use PowerShell and the CLI.
Prerequisite courses (or equivalent knowledge and hands-on experience):
This free online training will give you the experience you need to be successful in this course.
Certyfikat Microsoft
Autoryzowane materiały szkoleniowe w formie elektronicznej (Skillpipe)

Gwarancja jakości szkolenia

Materiały szkoleniowe, notatnik, długopis

Kontakt z trenerem po szkoleniu

Kawa, herbata, słodki poczęstunek

Obiad
Firma jest Autoryzowanym Ośrodkiem Szkoleniowym MICROSOFT Silver Learning
Możesz u nas podejść do egzaminu Pearson VUE
Spółka posiada wpis do ewidencji placówek niepublicznych Nr ew. ES.VIII.4320-6/p.n./2003 wydany z upoważnienia Prezydenta Miasta Łodzi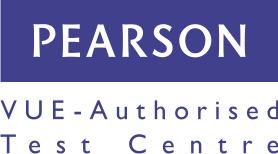 Zachęcamy firmy do uzyskania możliwości dofinansowania na szkolenia oferowane przez naszą firmę. W obecnej chwili istnieją dwa sposoby dzięki którym możesz uzyskać dofinansowanie.
Szkolenia dofinansowane do 80% z funduszy europejskich - Baza Usług Rozwojowych (BUR). Dofinansowanie dostępne jest dla wszystkich firm zatrudniających średniorocznie do 250 pracowników (maksymalnie średnie przedsiębiorstwo)
Szkolenia dofinansowane z Krajowego Funduszu Szkoleniowego - dofinansowanie do 100%. Niezależnie od wielkości przedsiębiorstwa oraz kapitału.
Nasi pracownicy pomogą uzyskać dla Twojej firmy dofinansowanie. To naprawdę nie jest trudne. Jeżeli masz pytania napisz lub zadzwoń do nas.
Zapraszamy!
Przewidziany egzamin do szkolenia: SC-300
Zapisz się na egzamin już dzisiaj! Kontakt do Centrum Egzaminacyjnego: mjezionek@ntg.pl tel: 502 147 093 lub zapisz się przy pomocy formularza.