Termin
Lokalizacja
Możliwe opcje szkolenia
Cena netto
Wybierz
27.03 - 31.03.2023

Łódź Pomorska 65 lub zdalnie przez internet.

Rozpoczęcie o godz. 9.00

Zapisz się
About This Course
In this course, students will learn how to support and configure Windows desktops in an organizational environment. Students will develop skills that include learning how to install, customize, and update Windows 10 and later operating systems. Students will learn how to managing storage, files, and devices as well as how to configure network connectivity for Windows. Students will also learn how to secure the Windows OS and protect the data on the device. Finally, students will learn how to manage and troubleshoot Windows clients.
Audience Profile
Candidates for this exam are IT professionals who perform installation, configuration, general local management and maintenance of Windows 10 and later core services. Candidates may also be familiar with enterprise scenarios and cloud-integrated services.
At Course Completion
After completing this course, learners should be able to:

Install and customize Windows clients
Configure Updates for Windows.
Configure devices and drivers for Windows.
Configure storage for Windows.
Configure network and remote management settings in Windows.
Configure and manage browsers and applications in Windows.
Configure account access and authentication.
Configure file and folder permissions.
Describe methods for securing Windows clien, common threats and methods for mitigating against them.
Troubleshoot Windows and application installations.
Troubleshoot hardware and driver issues.
Troubleshoot file issues and perform recoveries.
Learners should start this course already having the following skills:
Basic understanding of computer networks and hardware concepts.
Basic understanding of OS and Application concepts.
Experience with using the Windows OS.
W cenę szkolenia wliczony jest:
Certyfikat Microsoft
Autoryzowane materiały szkoleniowe w formie elektronicznej (Skillpipe)

Gwarancja jakości szkolenia

Materiały szkoleniowe, notatnik, długopis

Kontakt z trenerem po szkoleniu

Kawa, herbata, słodki poczęstunek

Obiad
Firma jest Autoryzowanym Ośrodkiem Szkoleniowym MICROSOFT Silver Learning
Możesz u nas podejść do egzaminu Pearson VUE
Spółka posiada wpis do ewidencji placówek niepublicznych Nr ew. ES.VIII.4320-6/p.n./2003 wydany z upoważnienia Prezydenta Miasta Łodzi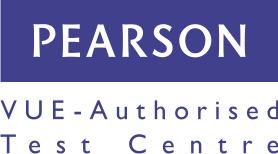 Zachęcamy firmy do uzyskania możliwości dofinansowania na szkolenia oferowane przez naszą firmę. W obecnej chwili istnieją dwa sposoby dzięki którym możesz uzyskać dofinansowanie.
Szkolenia dofinansowane do 80% z funduszy europejskich - Baza Usług Rozwojowych (BUR). Dofinansowanie dostępne jest dla wszystkich firm zatrudniających średniorocznie do 250 pracowników (maksymalnie średnie przedsiębiorstwo)
Szkolenia dofinansowane z Krajowego Funduszu Szkoleniowego - dofinansowanie do 100%. Niezależnie od wielkości przedsiębiorstwa oraz kapitału.
Nasi pracownicy pomogą uzyskać dla Twojej firmy dofinansowanie. To naprawdę nie jest trudne. Jeżeli masz pytania napisz lub zadzwoń do nas.
Zapraszamy!
Przewidziany egzamin do szkolenia: MD-100: Windows 10
Zapisz się na egzamin już dzisiaj! Kontakt do Centrum Egzaminacyjnego: mjezionek@ntg.pl tel: 502 147 093 lub zapisz się przy pomocy formularza.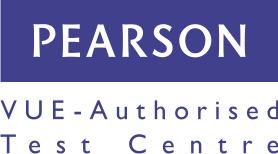 Gadżety do szkolenia (wybór następuje w procesie zapisu na szkolenie)
Opinie
Bardzo dobrze poprowadzone szkolenie, wszystkie informację były jasno przedstawiane.

Pan Jacek - super prowadzący Poczucie humoru oraz kompetencje co do tematu - MEGA. Polecam

szkolenie sprawnie przeprowadzone, przekazana wiedza w sposob usystematyzowany i zgodny z planem szkolenia, ogromna wiedza prowadzacego.

Szkolenie w 100 wypełniło moje oczekiwania. Instuktor był bardzo pomocny. W każdym przypadku pomagał i tłumaczył niezrozumiałe kwestie. Bardzo dziękuję. Polecam Kurs oraz Instruktora

Szkolenie prowadzone na bardzo wysokim poziomie. Tematyka trafna i właściwie przekazana.
Dodaj opinie