Odpowiednikiem tego szkolenia jest Szkolenie zgodne z MS 20742 Zarządzanie tożsamością w Windows Server 2016 oraz Szkolenie MS 55344 Identity with Windows Server
About This Course
Get Hands on instruction and practice administering Active Directory technologies in Windows Server 2012 and Windows Server 2012 R2 in this 5-day Microsoft Official Course. You will learn the skills you need to better manage and protect data access and information, simplify deployment and management of your identity infrastructure, and provide more secure access to data. You will learn how to configure some of the key features in Active Directory such as Active Directory Domain Services (AD DS), Group Policy, Dynamic Access Control (DAC), Work Folders, Work Place Join, Certificate Services, Rights Management Services (RMS), Federation Services, as well as integrating your on premise environment with cloud based technologies such as Windows Azure Active Directory. As part of the learning experience, you will perform hands-on exercises in a virtual lab environment.
Audience Profile
This course is intended for Information Technology (IT) Professionals who have Active Directory Domain Services (AD DS) experience and are looking to for a single course that will further develop knowledge and skills using Access and Information Protection technologies in Windows Server 2012 and Windows Server 2012 R2. This would typically include:
AD DS Administrators who are looking to further develop skills in the latest Access and Information Protection technologies with Windows Server 2012 and Windows Server 2012 R2.
System or Infrastructure administrators with general AD DS experience and knowledge who are lookig to build upon that core knowledge and cross-train into advanced Active Directory technologies in Windows Server 2012 and Windows Server 2012 R2.
IT Professionals who have taken the 10967A: Fundamentals of a Windows Server Infrastructure course and are looking to build upon that Active directory knowledge.
At Course Completion
After completing this course, students will be able to:
Understand available solutions for identity management and be able to address scenarios with appropriate solutions.
Deploy and administer AD DS in Windows Server 2012.
Secure AD DS deployment.
Implement AD DS sites, configure and manage replication
Implement and manage Group Policy
Manage user settings with Group Policy
Implement certification authority (CA) hierarchy with AD CS and how to manage CAs.
Implement, deploy and manage certificates.
Implement and manage AD RMS.
Implement and administer AD FS.
Secure and provision data access using technologies such as Dynamic Access Control, Work Folders and Workplace Join
Monitor, troubleshoot and establish business continuity for AD DS services.
Implement Windows Azure Active Directory.
Implement and administer Active Directory Lightweight Directory Services (AD LDS).
Before attending this course, students must have:
Experience working with Active Directory Domain Services (AD DS)
Experience working in a Windows Server Infrastructure enterprise environment
Experience working with and troubleshooting core networking infrastructure technologies such as name resolution, IP Addressing, Domain Name System (DNS) and Dynamic Host Configuration Protocol (DHCP)
Experience working with Hyper-V and Server Virtualization concepts
An awareness and understanding of general security best practices
Experience working hands on with Windows client operating systems such as Windows Vista, Windows 7 or Windows 8
W cenę szkolenia wliczony jest:
Certyfikat Autoryzowanego Centrum Szkoleniowego Microsoft
Autorskie materiały szkoleniowe w formie elektronicznej
Gwarancja jakości szkolenia
Materiały szkoleniowe, notatnik, długopis
Kontakt z trenerem po szkoleniu
Kawa, herbata, słodki poczęstunek (w przypadku szkoleń stacjonarnych)
Obiad (w przypadku szkoleń stacjonarnych)
Firma jest Autoryzowanym Ośrodkiem Szkoleniowym MICROSOFT Silver Learning
Możesz u nas podejść do egzaminu Pearson VUE
Spółka posiada wpis do ewidencji placówek niepublicznych Nr ew. ES.VIII.4320-6/p.n./2003 wydany z upoważnienia Prezydenta Miasta Łodzi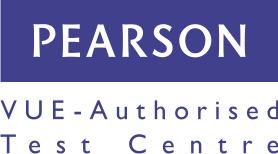 Zachęcamy firmy do uzyskania możliwości dofinansowania na szkolenia oferowane przez naszą firmę. W obecnej chwili istnieją dwa sposoby dzięki którym możesz uzyskać dofinansowanie.
Szkolenia dofinansowane do 80% z funduszy europejskich - Baza Usług Rozwojowych (BUR). Dofinansowanie dostępne jest dla wszystkich firm zatrudniających średniorocznie do 250 pracowników (maksymalnie średnie przedsiębiorstwo)
Szkolenia dofinansowane z Krajowego Funduszu Szkoleniowego - dofinansowanie do 100%. Niezależnie od wielkości przedsiębiorstwa oraz kapitału.
Nasi pracownicy pomogą uzyskać dla Twojej firmy dofinansowanie. To naprawdę nie jest trudne. Jeżeli masz pytania napisz lub zadzwoń do nas.
Zapraszamy!
Opinie
Kompetentny, komunikatywny, potrafi przyciągnąć uwagę

Zdecydowanie polecam. Prowadzacy posiada bardzo duza wiedze i potrafi ja przekazac

Bardzo duży zasób posiadanej wiedzy

Bardzo polecam tego trenera. Posiadał dużą wiedzę i umiał ją skutecznie przekazać Był również elastyczny w dostosowaniu sposobu przekazania informacji jak najlepiej do potrzeb osób biorących udział w szkoleniu.Bardzo fachowo poprowadzone szkolenie

Prowadzacy posiada duza wiedze praktyczna poparta wlasnym doswiadczeniem zawodowym. Zawartosc szkoleniowa byla odpowiednia i warsztaty pokazywaly w praktyce poruszane tematy
Dodaj opinie