O tym kursie
Content is the most critical digital asset for every organization. In this course, you will learn how to plan, configure, and manage SharePoint Sites and OneDrive to enable modern content services that transform the content lifecycle. Specifically, this course discusses the modern SharePoint site structure, such as SharePoint hub sites. It provides best practices for the adoption and deployment of OneDrive within your organization. It also covers sharing, security, and monitoring in SharePoint and OneDrive in Microsoft 365. Additionally, you will learn how to manage user profiles and apps with proper permission settings. We will also discuss how to plan and configure Managed Metadata, Business Connectivity Services, and search allowing content to be found, consumed, and governed across Microsoft 365.

Profil odbiorcy
This course is designed for IT Professionals who deploy and manage Microsoft SharePoint and OneDrive in their organizations. Students in this course are interested in Microsoft SharePoint and OneDrive.


Czego się nauczysz?
Configure SharePoint Sites.
Manage sites storage limits.
Deploy OneDrive sync client.
Use Group Policy to control OneDrive sync client settings.
Manage external sharing for data in Microsoft SharePoint and OneDrive.
Configure user profile properties.
Manage audiences.
Use the App Catalog to manage custom apps.
Create and manage term groups, term sets, and terms.
Describe the difference between modern and classic search experiences.
Learners should start this course already having the following skills:
A proficient understanding of basic functional experience with Microsoft 365 services.
A proficient understanding of general IT practices, including using PowerShell.
Basic understanding of Active Directory and Azure AD.
Basic understanding of mobile device management, and alternative operating systems (Android and macOS).
W cenę szkolenia wliczony jest:
Certyfikat Microsoft
Autoryzowane materiały szkoleniowe w formie elektronicznej (Skillpipe)

Gwarancja jakości szkolenia

Materiały szkoleniowe, notatnik, długopis

Kontakt z trenerem po szkoleniu

Kawa, herbata, słodki poczęstunek

Obiad
Firma jest Autoryzowanym Ośrodkiem Szkoleniowym MICROSOFT Silver Learning
Możesz u nas podejść do egzaminu Pearson VUE
Spółka posiada wpis do ewidencji placówek niepublicznych Nr ew. ES.VIII.4320-6/p.n./2003 wydany z upoważnienia Prezydenta Miasta Łodzi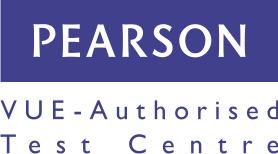 Zachęcamy firmy do uzyskania możliwości dofinansowania na szkolenia oferowane przez naszą firmę. W obecnej chwili istnieją dwa sposoby dzięki którym możesz uzyskać dofinansowanie.
Szkolenia dofinansowane do 80% z funduszy europejskich - Baza Usług Rozwojowych (BUR). Dofinansowanie dostępne jest dla wszystkich firm zatrudniających średniorocznie do 250 pracowników (maksymalnie średnie przedsiębiorstwo)
Szkolenia dofinansowane z Krajowego Funduszu Szkoleniowego - dofinansowanie do 100%. Niezależnie od wielkości przedsiębiorstwa oraz kapitału.
Nasi pracownicy pomogą uzyskać dla Twojej firmy dofinansowanie. To naprawdę nie jest trudne. Jeżeli masz pytania napisz lub zadzwoń do nas.
Zapraszamy!