O tym kursie
This course provides students with the knowledge and skills to administer a SQL Server database infrastructure for cloud, on-premises and hybrid relational databases and who work with the Microsoft PaaS relational database offerings. Additionally, it will be of use to individuals who develop applications that deliver content from SQL-based relational databases.

Profil odbiorcy
The audience for this course is data professionals managing data and databases who want to learn about administering the data platform technologies that are available on Microsoft Azure. This course is also valuable for data architects and application developers who need to understand what technologies are available for the data platform with Azure and how to work with those technologies through applications.
Job role: Database Administrator

Czego się nauczysz?
Plan, deploy and configure Azure SQL offerings
Monitor database performance and tune a database and queries for optimum performance
Plan and configure a High Availability Solution
Successful Azure Database Administrators start this role with professional experience in database management and technical knowledge of cloud technologies.
Specifically:
Working with, maintaining, and developing with SQL Server
Experience with Azure, such as deploying and managing resources
At a minimum, you should know the information in the following online training before attending the course:
Certyfikat Microsoft
Autoryzowane materiały szkoleniowe w formie elektronicznej (Skillpipe)

Gwarancja jakości szkolenia

Materiały szkoleniowe, notatnik, długopis

Kontakt z trenerem po szkoleniu

Kawa, herbata, słodki poczęstunek

Obiad
Firma jest Autoryzowanym Ośrodkiem Szkoleniowym MICROSOFT Silver Learning
Możesz u nas podejść do egzaminu Pearson VUE
Spółka posiada wpis do ewidencji placówek niepublicznych Nr ew. ES.VIII.4320-6/p.n./2003 wydany z upoważnienia Prezydenta Miasta Łodzi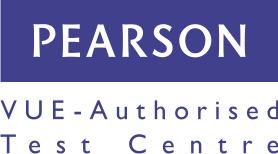 Zachęcamy firmy do uzyskania możliwości dofinansowania na szkolenia oferowane przez naszą firmę. W obecnej chwili istnieją dwa sposoby dzięki którym możesz uzyskać dofinansowanie.
Szkolenia dofinansowane do 80% z funduszy europejskich - Baza Usług Rozwojowych (BUR). Dofinansowanie dostępne jest dla wszystkich firm zatrudniających średniorocznie do 250 pracowników (maksymalnie średnie przedsiębiorstwo)
Szkolenia dofinansowane z Krajowego Funduszu Szkoleniowego - dofinansowanie do 100%. Niezależnie od wielkości przedsiębiorstwa oraz kapitału.
Nasi pracownicy pomogą uzyskać dla Twojej firmy dofinansowanie. To naprawdę nie jest trudne. Jeżeli masz pytania napisz lub zadzwoń do nas.
Zapraszamy!
Przewidziany egzamin do szkolenia: DP-300
Zapisz się na egzamin już dzisiaj! Kontakt do Centrum Egzaminacyjnego: mjezionek@ntg.pl tel: 502 147 093 lub zapisz się przy pomocy formularza.