O tym kursie
This course covers three central elements of Microsoft 365 enterprise administration – Microsoft 365 tenant and service management, Microsoft 365 management, and Microsoft 365 identity management. In Microsoft 365 tenant and service management, you will examine all the key components that must be planned for when designing your Microsoft 365 tenant. Once this planning phase is complete, you will learn how to configure your Microsoft 365 tenant, including your organizational profile, tenant subscription options, component services, user accounts and licenses, and security groups. Finally, you will learn how to manage your tenant, which includes the configuration of tenant roles and managing your tenant health and services. With your Microsoft 365 tenant now firmly in place, you will examine the key components of Microsoft 365 management. This begins with an overview of Microsoft 365 product functionality, including Exchange Online, SharePoint Online, Microsoft Teams, Microsoft Power Platform, and device management. You will then transition to configuring Microsoft 365, with a primary focus on configuring Office client connectivity. Finally, you will examine how to manage user-driven client installations of Microsoft 365 Apps for enterprise (formerly Office 365 ProPlus) deployments. You will wrap up this section by learning how to configure Office Telemetry and Workplace Analytics. The course concludes with an in-depth examination of Microsoft 365 identity synchronization, with a focus on Azure Active Directory Connect. You will learn how to plan for and implement Azure AD Connect, how to manage synchronized identities, and how to implement password management in Microsoft 365 using multi-factor authentication and self-service password management. This section wraps up with a comprehensive look at implementing application and external access. You will learn how to add and manage applications in Azure Active Directory, including how to configure multi-tenant applications. You will then examine how to configure Azure AD Application Proxy, including how to install and register a connector and how to publish an on-premises app for remote access. Finally, you will examine how to design and manage solutions for external access. This includes licensing guidance for Azure AD B2B collaboration, creating a collaborative user, and troubleshooting a B2B collaboration.

Profil odbiorcy
This course is designed for persons who are aspiring to the Microsoft 365 Enterprise Admin role and have completed one of the Microsoft 365 role-based administrator certification paths.

Czego się nauczysz?
Designing, configuring, and managing your Microsoft 365 tenant
Microsoft 365 product functionality
Configuring Microsoft 365
Managing Microsoft 365 Apps for enterprise deployments
Planning and implementing identity synchronization
Implementing application and external access
Before attending this course, students must have:
Completed a role-based administrator course such as Messaging, Teamwork, Security and Compliance, or Collaboration.
A proficient understanding of DNS and basic functional experience with Microsoft 365 services.
A proficient understanding of general IT practices.
Certyfikat Microsoft
Autoryzowane materiały szkoleniowe w formie elektronicznej (Skillpipe)

Gwarancja jakości szkolenia

Materiały szkoleniowe, notatnik, długopis

Kontakt z trenerem po szkoleniu

Kawa, herbata, słodki poczęstunek

Obiad
Firma jest Autoryzowanym Ośrodkiem Szkoleniowym MICROSOFT Silver Learning
Możesz u nas podejść do egzaminu Pearson VUE
Spółka posiada wpis do ewidencji placówek niepublicznych Nr ew. ES.VIII.4320-6/p.n./2003 wydany z upoważnienia Prezydenta Miasta Łodzi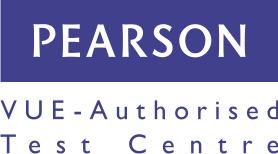 Zachęcamy firmy do uzyskania możliwości dofinansowania na szkolenia oferowane przez naszą firmę. W obecnej chwili istnieją dwa sposoby dzięki którym możesz uzyskać dofinansowanie.
Szkolenia dofinansowane do 80% z funduszy europejskich - Baza Usług Rozwojowych (BUR). Dofinansowanie dostępne jest dla wszystkich firm zatrudniających średniorocznie do 250 pracowników (maksymalnie średnie przedsiębiorstwo)
Szkolenia dofinansowane z Krajowego Funduszu Szkoleniowego - dofinansowanie do 100%. Niezależnie od wielkości przedsiębiorstwa oraz kapitału.
Nasi pracownicy pomogą uzyskać dla Twojej firmy dofinansowanie. To naprawdę nie jest trudne. Jeżeli masz pytania napisz lub zadzwoń do nas.
Zapraszamy!
Przewidziany egzamin do szkolenia: MS-100
Zapisz się na egzamin już dzisiaj! Kontakt do Centrum Egzaminacyjnego: mjezionek@ntg.pl tel: 502 147 093 lub zapisz się przy pomocy formularza.