Termin
Lokalizacja
Możliwe opcje szkolenia
Cena netto
Wybierz
11.04 - 14.04.2023

Łódź Pomorska 65 lub zdalnie przez internet.

Rozpoczęcie godz. 08.30

Zapisz się
O tym kursie
AI-102 Designing and Implementing an Azure AI Solution is intended for software developers wanting to build AI infused applications that leverage Azure Cognitive Services, Azure Cognitive Search, and Microsoft Bot Framework. The course will use C# or Python as the programming language

Profil odbiorcy
Software engineers concerned with building, managing and deploying AI solutions that leverage Azure Cognitive Services, Azure Cognitive Search, and Microsoft Bot Framework. They are familiar with C# or Python and have knowledge on using REST-based APIs to build computer vision, language analysis, knowledge mining, intelligent search, and conversational AI solutions on Azure.

Czego się nauczysz?
Describe considerations for AI-enabled application development
Create, configure, deploy, and secure Azure Cognitive Services
Develop applications that analyze text
Develop speech-enabled applications
Create applications with natural language understanding capabilities
Create QnA applications
Create conversational solutions with bots
Use computer vision services to analyze images and videos
Create custom computer vision models
Develop applications that detect, analyze, and recognize faces
Develop applications that read and process text in images and documents
Create intelligent search solutions for knowledge mining
Before attending this course, students must have:
Knowledge of Microsoft Azure and ability to navigate the Azure portal
Knowledge of either C# or Python
Familiarity with JSON and REST programming semantics
To gain C# or Python skills, complete the free Take your first steps with C# or Take your first steps with Python learning path before attending the course.
If you are new to artificial intelligence, and want an overview of AI capabilities on Azure, consider completing the Azure AI Fundamentals certification before taking this one.
Certyfikat Microsoft
Autoryzowane materiały szkoleniowe w formie elektronicznej (Skillpipe)

Gwarancja jakości szkolenia

Notatnik, długopis (w przypadku szkoleń stacjonarnych)

Kontakt z trenerem po szkoleniu

Kawa, herbata, słodki poczęstunek (w przypadku szkoleń stacjonarnych)

Obiad (w przypadku szkoleń stacjonarnych)
Firma jest Autoryzowanym Ośrodkiem Szkoleniowym MICROSOFT Silver Learning
Możesz u nas podejść do egzaminu Pearson VUE
Spółka posiada wpis do ewidencji placówek niepublicznych Nr ew. ES.VIII.4320-6/p.n./2003 wydany z upoważnienia Prezydenta Miasta Łodzi
Zachęcamy firmy do uzyskania możliwości dofinansowania na szkolenia oferowane przez naszą firmę. W obecnej chwili istnieją dwa sposoby dzięki którym możesz uzyskać dofinansowanie.
Szkolenia dofinansowane do 80% z funduszy europejskich - Baza Usług Rozwojowych (BUR). Dofinansowanie dostępne jest dla wszystkich firm zatrudniających średniorocznie do 250 pracowników (maksymalnie średnie przedsiębiorstwo)
Szkolenia dofinansowane z Krajowego Funduszu Szkoleniowego - dofinansowanie do 100%. Niezależnie od wielkości przedsiębiorstwa oraz kapitału.
Nasi pracownicy pomogą uzyskać dla Twojej firmy dofinansowanie. To naprawdę nie jest trudne. Jeżeli masz pytania napisz lub zadzwoń do nas.
Zapraszamy!
Przewidziany egzamin do szkolenia: AI-102
Zapisz się na egzamin już dzisiaj! Kontakt do Centrum Egzaminacyjnego: mjezionek@ntg.pl tel: 502 147 093 lub zapisz się przy pomocy formularza.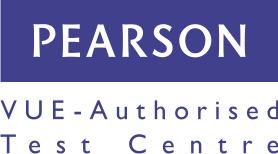 Gadżety do szkolenia (wybór następuje w procesie zapisu na szkolenie)