O tym kursie
This course will discuss the various methods and best practices that are in line with business and technical requirements for modeling, visualizing, and analyzing data with Power BI. The course will also show how to access and process data from a range of data sources including both relational and non-relational data. This course will also explore how to implement proper security standards and policies across the Power BI spectrum including datasets and groups. The course will also discuss how to manage and deploy reports and dashboards for sharing and content distribution. Finally, this course will show how to build paginated reports within the Power BI service and publish them to a workspace for inclusion within Power BI.

Profil odbiorcy
The audience for this course are data professionals and business intelligence professionals who want to learn how to accurately perform data analysis using Power BI. This course is also targeted toward those individuals who develop reports that visualize data from the data platform technologies that exist on both in the cloud and on-premises

Czego się nauczysz?
Ingest, clean, and transform data
Model data for performance and scalability
Design and create reports for data analysis
Apply and perform advanced report analytics
Manage and share report assets
Create paginated reports in Power BI
Successful Data Analysts start this role with experience of working with data in the cloud.
Specifically:
Understanding core data concepts.
Knowledge of working with relational data in the cloud.
Knowledge of working with non-relational data in the cloud.
Knowledge of data analysis and visualization concepts.
You can gain the prerequisites and a better understanding of working with data in Azure by completing Microsoft Azure Data Fundamentals before taking this course.
W cenę szkolenia wliczony jest:
Certyfikat Autoryzowanego Centrum Szkoleniowego Microsoft
Autorskie materiały szkoleniowe w formie elektronicznej
Gwarancja jakości szkolenia
Materiały szkoleniowe, notatnik, długopis
Kontakt z trenerem po szkoleniu
Kawa, herbata, słodki poczęstunek (w przypadku szkoleń stacjonarnych)
Obiad (w przypadku szkoleń stacjonarnych)
Firma jest Autoryzowanym Ośrodkiem Szkoleniowym MICROSOFT Silver Learning
Możesz u nas podejść do egzaminu Pearson VUE
Spółka posiada wpis do ewidencji placówek niepublicznych Nr ew. ES.VIII.4320-6/p.n./2003 wydany z upoważnienia Prezydenta Miasta Łodzi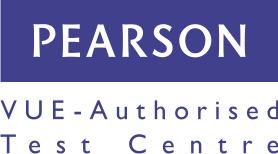 Zachęcamy firmy do uzyskania możliwości dofinansowania na szkolenia oferowane przez naszą firmę. W obecnej chwili istnieją dwa sposoby dzięki którym możesz uzyskać dofinansowanie.
Szkolenia dofinansowane do 80% z funduszy europejskich - Baza Usług Rozwojowych (BUR). Dofinansowanie dostępne jest dla wszystkich firm zatrudniających średniorocznie do 250 pracowników (maksymalnie średnie przedsiębiorstwo)
Szkolenia dofinansowane z Krajowego Funduszu Szkoleniowego - dofinansowanie do 100%. Niezależnie od wielkości przedsiębiorstwa oraz kapitału.
Nasi pracownicy pomogą uzyskać dla Twojej firmy dofinansowanie. To naprawdę nie jest trudne. Jeżeli masz pytania napisz lub zadzwoń do nas.
Zapraszamy!
Przewidziany egzamin do szkolenia: DA-100
Zapisz się na egzamin już dzisiaj! Kontakt do Centrum Egzaminacyjnego: mjezionek@ntg.pl tel: 502 147 093 lub zapisz się przy pomocy formularza.