O tym kursie
This course teaches Solutions Architects how to translate business requirements into secure, scalable, and reliable solutions. Lessons include design considerations related to logging, cost analysis, authentication and authorization, governance, security, storage, high availability, and migration. This role requires decisions in multiple areas that affect an overall design solution.

Profil odbiorcy
This course is for IT Professionals with expertise in designing and implementing solutions running on Microsoft Azure. They should have broad knowledge of IT operations, including networking, virtualization, identity, security, business continuity, disaster recovery, data platform, budgeting, and governance. Azure Solution Architects use the Azure Portal and as they become more adept they use the Command Line Interface. Candidates must have expert-level skills in Azure administration and have experience with Azure development processes and DevOps processes.
Czego się nauczysz?
Recommend solutions to minimize costs
Recommend a solution for Conditional Access, including multi-factor authentication
Recommend a solution for a hybrid identity including Azure AD Connect and Azure AD Connect
Recommend a solution for using Azure Policy
Recommend a solution that includes KeyVault
Recommend a solution that includes Azure AD Managed Identities
Recommend a storage access solution
Design an Azure Site Recovery solution
Recommend a solution for autoscaling
Recommend a solution for containers
Recommend a solution for network security
Recommend a solution for migrating applications and VMs
Recommend a solution for migration of databases
Successful Azure Architects begin this role with experience on operating systems, virtualization, cloud infrastructure, storage structures, networking, applications and databases.
Understanding of on-premises virtualization technologies, including: VMs, virtual networking, and virtual hard disks.
Understanding of network configuration, including TCP/IP, Domain Name System (DNS), virtual private networks (VPNs), firewalls, and encryption technologies.
Understanding of Active Directory concepts, including domains, forests, domain controllers, replication, Kerberos protocol, and Lightweight Directory Access Protocol (LDAP).
Understanding of resilience and disaster recovery, including backup and restore operations.
Understanding of Applications development and APIs.
Understanding of Databases, both SQL such as MS SQL, MySQL or Postgres, and Non-SQL databases like MongoDB.
Understanding of decoupling Applications and services, for example, Queues, tables, Cache.
Understanding of Security concepts to protect your environment, like encryption at rest, encryption in transit, SSL, TLS.
Certyfikat Microsoft
Autoryzowane materiały szkoleniowe w formie elektronicznej (Skillpipe)
Gwarancja jakości szkolenia
Notatnik, długopis (w przypadku szkoleń stacjonarnych)
Kontakt z trenerem po szkoleniu
Kawa, herbata, słodki poczęstunek (w przypadku szkoleń stacjonarnych)
Obiad (w przypadku szkoleń stacjonarnych)
Firma jest Autoryzowanym Ośrodkiem Szkoleniowym MICROSOFT Silver Learning
Możesz u nas podejść do egzaminu Pearson VUE
Spółka posiada wpis do ewidencji placówek niepublicznych Nr ew. ES.VIII.4320-6/p.n./2003 wydany z upoważnienia Prezydenta Miasta Łodzi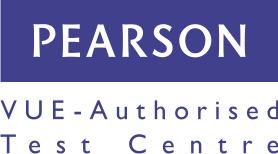 Zachęcamy firmy do uzyskania możliwości dofinansowania na szkolenia oferowane przez naszą firmę. W obecnej chwili istnieją dwa sposoby dzięki którym możesz uzyskać dofinansowanie.
Szkolenia dofinansowane do 80% z funduszy europejskich - Baza Usług Rozwojowych (BUR). Dofinansowanie dostępne jest dla wszystkich firm zatrudniających średniorocznie do 250 pracowników (maksymalnie średnie przedsiębiorstwo)
Szkolenia dofinansowane z Krajowego Funduszu Szkoleniowego - dofinansowanie do 100%. Niezależnie od wielkości przedsiębiorstwa oraz kapitału.
Nasi pracownicy pomogą uzyskać dla Twojej firmy dofinansowanie. To naprawdę nie jest trudne. Jeżeli masz pytania napisz lub zadzwoń do nas.
Zapraszamy!
Przewidziany egzamin do szkolenia: AZ-304
Zapisz się na egzamin już dzisiaj! Kontakt do Centrum Egzaminacyjnego: mjezionek@ntg.pl tel: 502 147 093 lub zapisz się przy pomocy formularza.