About This Course
Get hands-on instruction and practice provisioning your storage requirements and meeting your high availability needs with Windows Server 2012 and Windows Server 2012 R2 in this four-day Microsoft Official Course.
In this course, you will learn about traditional storage topologies such as Direct Attached Storage (DAS), Network Attached Storage (NAS), Storage Area Networks (SANs), and bus technologies such as Fibre Channel and iSCSI. The course also covers newer Windows Server technologies such as Storage Spaces, tiering, thin provisioning and Data Deduplication, and enhanced functionality to the SMB sharing protocol in Windows Server 2012 R2.
The course also teaches high availability and disaster recovery technologies such as live migration, storage migration, and Hyper-V Replica. In addition, it provides in-depth coverage of Failover Clustering, including a detailed implementation of failover clustering of Hyper-V using Scale-Out File Server.
The course also covers System Center 2012 R2 Virtual Machine Manager. You will learn how to manage your storage infrastructure at scale by abstracting the physical storage fabric into manageable units that can be provisioned on-demand with minimal overhead using private clouds. The course describes Microsoft Azure storage solutions and integrating your on-premises storage with cloud-based storage and disaster recovery solutions including StorSimple and Azure Site Recovery. Implementing Network Load Balancing (NLB) and load balancing clusters are also covered.
The detailed hands-on labs and in-depth content will provide you with the knowledge and skills to meet and manage your continually-growing and evolving storage and high availability needs, with reduced overhead and cost.
Audience Profile
This course is intended for experienced IT Professionals who have the following experience and background:
IT professionals with real world experience working in an enterprise environment who are involved in storage and high availability management and provisioning, and who want to acquire knowledge and training on the latest technologies in those areas with Windows Server 2012 and Windows Server 2012 R2.
IT professionals with real-world experience who work in a Windows Server 2008 environment and want to assess the latest storage and technologies that are available in Windows Server 2012 and Windows Server 2012 R2.
IT Professionals who work in small-to-medium enterprises who manage storage and high availability requirements for their organization.
IT professionals who have skills in other areas, such as general system administration, who are looking for knowledge and skills for career development in Windows Server storage and high availability.
At Course Completion
After completing this course, students will be able to:
Manage and secure disks and volumes in Windows Server.
Describe storage technologies and components in Windows Server.
Implement and manage Storage Spaces and Data Deduplication.
Describe high availability and disaster recovery with Hyper‑V virtual machines (VMs) and high availability with failover clustering in Windows Server 2012.
Plan and implement a failover cluster.
Describe managing server roles and clustering resources.
Implement and manage VMs by using Hyper‑V with failover clustering.
Describe how to use Virtual Machine Manager to perform storage infrastructure management.
Describe cloud-based storage and high availability solutions.
Plan and implement a NLB cluster.
Before Attending this course, students must have:
Knowledge and real-world experience working day-to-day with Windows Servers in an Enterprise environment.
Knowledge of and experience with basic local storage concepts and technologies, such as disk, volumes, and file systems.
Experience working with Windows Server 2012 or Windows Server 2012 R2 (this is beneficial but not essential).
W cenę szkolenia wliczony jest:
Certyfikat Microsoft
Autoryzowane materiały szkoleniowe w formie elektronicznej (Skillpipe)

Gwarancja jakości szkolenia

Materiały szkoleniowe, notatnik, długopis

Kontakt z trenerem po szkoleniu

Kawa, herbata, słodki poczęstunek

Obiad
Firma jest Autoryzowanym Ośrodkiem Szkoleniowym MICROSOFT Silver Learning
Możesz u nas podejść do egzaminu Pearson VUE
Spółka posiada wpis do ewidencji placówek niepublicznych Nr ew. ES.VIII.4320-6/p.n./2003 wydany z upoważnienia Prezydenta Miasta Łodzi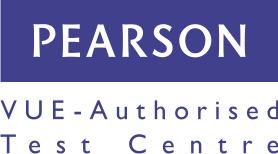 Zachęcamy firmy do uzyskania możliwości dofinansowania na szkolenia oferowane przez naszą firmę. W obecnej chwili istnieją dwa sposoby dzięki którym możesz uzyskać dofinansowanie.
Szkolenia dofinansowane do 80% z funduszy europejskich - Baza Usług Rozwojowych (BUR). Dofinansowanie dostępne jest dla wszystkich firm zatrudniających średniorocznie do 250 pracowników (maksymalnie średnie przedsiębiorstwo)
Szkolenia dofinansowane z Krajowego Funduszu Szkoleniowego - dofinansowanie do 100%. Niezależnie od wielkości przedsiębiorstwa oraz kapitału.
Nasi pracownicy pomogą uzyskać dla Twojej firmy dofinansowanie. To naprawdę nie jest trudne. Jeżeli masz pytania napisz lub zadzwoń do nas.
Zapraszamy!