Odpowiednikiem tego szkolenia jest szkolenie Szkolenie 20480 "Programming in HTML5 with JavaScript and CSS3"
O tym kursie
This five-day instructor-led is intended for IT professionals interested in becoming client-side web developers. who need to get a jump start on all three technologies. The course includes more than 30 exercises, providing a rapid hands-on introduction to the three major client-side languages: HTML, CSS, and JavaScript. Students should be prepared to cover a lot of ground quickly.
This course covers the same technologies as the retired Course 20480-C: Programming in HTML5 with JavaScript and CSS3. Like that course, this course focuses on using HTML, CSS, and JavaScript to develop web pages, implement programming logic, define and use variables, perform looping and branching, capture and validate user input, store data, and create well-structured applications. However, this course does not cover the HTML5 APIs covered in 20480.
Students can take this course on any computer with a web browser. Although it's not required, we recommend Visual Studio Code as the editor.

Profil odbiorcy
This course is intended for students new to computer programming or experienced programmers who are new to client-side web development.

Czego się nauczysz?
Describe the technologies involved in web development.
Create HTML pages with links and images.
Explain the benefits of CSS.
Style HTML pages with CSS.
Explain the concepts of objects, methods, and properties.
Work with JavaScript variables.
Create their own custom functions in JavaScript.
Write flow control logic in JavaScript.
Write JavaScript code that listens for and handles events, such as mouse clicks and page loads.
Create forms with HTML and validate them with JavaScript.
Use regular expressions in JavaScript for advanced form validation.
Basic computer and typing skills.
W cenę szkolenia wliczony jest:
Certyfikat Microsoft
Autoryzowane materiały szkoleniowe w formie elektronicznej (Skillpipe)

Gwarancja jakości szkolenia

Materiały szkoleniowe, notatnik, długopis

Kontakt z trenerem po szkoleniu

Kawa, herbata, słodki poczęstunek

Obiad
Firma jest Autoryzowanym Ośrodkiem Szkoleniowym MICROSOFT Silver Learning
Możesz u nas podejść do egzaminu Pearson VUE
Spółka posiada wpis do ewidencji placówek niepublicznych Nr ew. ES.VIII.4320-6/p.n./2003 wydany z upoważnienia Prezydenta Miasta Łodzi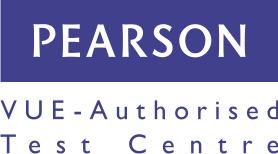 Zachęcamy firmy do uzyskania możliwości dofinansowania na szkolenia oferowane przez naszą firmę. W obecnej chwili istnieją dwa sposoby dzięki którym możesz uzyskać dofinansowanie.
Szkolenia dofinansowane do 80% z funduszy europejskich - Baza Usług Rozwojowych (BUR). Dofinansowanie dostępne jest dla wszystkich firm zatrudniających średniorocznie do 250 pracowników (maksymalnie średnie przedsiębiorstwo)
Szkolenia dofinansowane z Krajowego Funduszu Szkoleniowego - dofinansowanie do 100%. Niezależnie od wielkości przedsiębiorstwa oraz kapitału.
Nasi pracownicy pomogą uzyskać dla Twojej firmy dofinansowanie. To naprawdę nie jest trudne. Jeżeli masz pytania napisz lub zadzwoń do nas.
Zapraszamy!