About this course
This three- to five-day instructor-led is intended for IT professionals who are interested in furthering their skills in Windows PowerShell and administrative automation. The course assumes a basic working knowledge of PowerShell as an interactive command-line shell, and teaches students the correct patterns and practices for building reusable, tightly scoped units of automation.
Audience profile
This course is intended for administrators in a Microsoft-centric environment who want to build reusable units of automation, automate business processes, and enable less-technical colleagues to accomplish administrative tasks.
At course completion
After completing this course, students will be able to:
Describe the correct patterns for building modularized tools in Windows PowerShell
Build highly modularized functions that comply with native PowerShell patterns
Build controller scripts that expose user interfaces and automate business processes
Manage data in a variety of formats
Write automated tests for tools
Debug tools
Before attending this course, students must have:
Experience at basic Windows administration
Experience using Windows PowerShell to query and modify system information
Experience using Windows PowerShell to discover commands and their usage
Experience using WMI and/or CIM to query system information
W cenę szkolenia wliczony jest:
Certyfikat Microsoft
Autoryzowane materiały szkoleniowe w formie elektronicznej (Skillpipe)

Gwarancja jakości szkolenia

Materiały szkoleniowe, notatnik, długopis

Kontakt z trenerem po szkoleniu

Kawa, herbata, słodki poczęstunek

Obiad
Firma jest Autoryzowanym Ośrodkiem Szkoleniowym MICROSOFT Silver Learning
Możesz u nas podejść do egzaminu Pearson VUE
Spółka posiada wpis do ewidencji placówek niepublicznych Nr ew. ES.VIII.4320-6/p.n./2003 wydany z upoważnienia Prezydenta Miasta Łodzi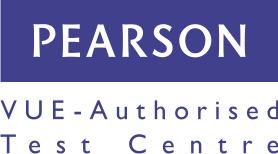 Zachęcamy firmy do uzyskania możliwości dofinansowania na szkolenia oferowane przez naszą firmę. W obecnej chwili istnieją dwa sposoby dzięki którym możesz uzyskać dofinansowanie.
Szkolenia dofinansowane do 80% z funduszy europejskich - Baza Usług Rozwojowych (BUR). Dofinansowanie dostępne jest dla wszystkich firm zatrudniających średniorocznie do 250 pracowników (maksymalnie średnie przedsiębiorstwo)
Szkolenia dofinansowane z Krajowego Funduszu Szkoleniowego - dofinansowanie do 100%. Niezależnie od wielkości przedsiębiorstwa oraz kapitału.
Nasi pracownicy pomogą uzyskać dla Twojej firmy dofinansowanie. To naprawdę nie jest trudne. Jeżeli masz pytania napisz lub zadzwoń do nas.
Zapraszamy!
Opinie
'Szkolenie super przeprowadzone- wykładowca odpowiadał na wszystkie zadawane pytania.
Dodaj opinie