About This Course
This five-day instructor-led course teaches students how to implement a SQL Server 2016 Reporting Services solution for data analysis in an organization. The course discusses how to use the Reporting Services development tools to create and manage reports and implement self-service BI solutions.
Audience Profile
The primary audience for this course is database professionals who need to fulfil a BI developer role to create reports. Primary responsibilities will include implementing reports and mobile reports.
The secondary audiences for this course are power information workers.
At Course Completion
After completing this course, students will be able to:
Describe reporting services and it's components
Describe reporting services data sources
Implement paginated reports
Work with reporting services data
Visualize data with reporting services
Aggregate report data
Share reporting services reports
Administer reporting services
Expand and integrate reporting services
Describe mobile reports
Develop mobile reports.
Before attending this course, students must have:
Basic knowledge of the Microsoft Windows operating system and its core functionality.
Working knowledge of Transact-SQL, such as that taught in
W cenę szkolenia wliczony jest:
Certyfikat Autoryzowanego Centrum Szkoleniowego Microsoft
Autorskie materiały szkoleniowe w formie elektronicznej
Gwarancja jakości szkolenia
Materiały szkoleniowe, notatnik, długopis
Kontakt z trenerem po szkoleniu
Kawa, herbata, słodki poczęstunek (w przypadku szkoleń stacjonarnych)
Obiad (w przypadku szkoleń stacjonarnych)
Firma jest Autoryzowanym Ośrodkiem Szkoleniowym MICROSOFT Silver Learning
Możesz u nas podejść do egzaminu Pearson VUE
Spółka posiada wpis do ewidencji placówek niepublicznych Nr ew. ES.VIII.4320-6/p.n./2003 wydany z upoważnienia Prezydenta Miasta Łodzi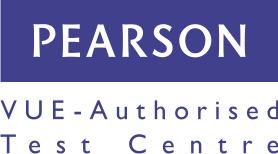 Zachęcamy firmy do uzyskania możliwości dofinansowania na szkolenia oferowane przez naszą firmę. W obecnej chwili istnieją dwa sposoby dzięki którym możesz uzyskać dofinansowanie.
Szkolenia dofinansowane do 80% z funduszy europejskich - Baza Usług Rozwojowych (BUR). Dofinansowanie dostępne jest dla wszystkich firm zatrudniających średniorocznie do 250 pracowników (maksymalnie średnie przedsiębiorstwo)
Szkolenia dofinansowane z Krajowego Funduszu Szkoleniowego - dofinansowanie do 100%. Niezależnie od wielkości przedsiębiorstwa oraz kapitału.
Nasi pracownicy pomogą uzyskać dla Twojej firmy dofinansowanie. To naprawdę nie jest trudne. Jeżeli masz pytania napisz lub zadzwoń do nas.
Zapraszamy!
Trener Tomasz.
Zajmuję się szkoleniami i wdrożeniami związanymi z środowiskiem Microsoft. Główne obszary zainteresowań to: Środowiska systemów operacyjnych, bazy danych oparte również o środowiska Oracle, Postgres, rozwiązania chmurowe oparte o Microsoft Azure. Posiada dużą wiedzę w zakresie usług analitycznych (SSAS - BI oraz Data Mining) oraz usługi raportowe (SSRS). Posiada wiedzę w zakresie budowy hurtowni danych oraz jej zasilania.
Wiedza ta potwierdzona jest szeregiem egzaminów i tytułów m.in. Microsoft Certified System Engineer, Microsoft Certified Database Administrator, MCTS, MCITP (w różnych tematach) oraz Microsoft Certified Trainer.
Posiada szeroką znajomość zagadnień sieciowych oraz jest twórcą specjalistycznych aplikacji w środowisku: .Net (język c# - Visual Studio - ASP.NET, WinForms, MVC, MVVC, WPF, WCF, Web Servcies, Cloud) – posiada tytuł Microsoft Certified Solution Developer. Prowadził szkolenia w zakresie bezpieczeństwa web services (m.in. standardem OData).
Prowadził szkolenia dla firm deweloperskich oraz dużych organizacji w zakresie optymalizacji kodu i zapytań jak też realizował szereg wdrożeń w tym zakresie (Hyper-v, MS SQL, Microsoft Windows Server).
Prowadził wiele prezentacji na warsztatach firmy Microsoft (Microsoft Technology Summit), Jest autorem artykułów w specjalistycznych periodykach.
Od 1992 zajmuje się wspomnianymi zagadnieniami w sposób praktyczny.