Termin
Lokalizacja
Możliwe opcje szkolenia
Cena netto
Wybierz
12.06 - 16.06.2023

Lokalizacja wskazana przez Klienta.

Rozpoczęcie o godz. 9.00

Zapisz się
To szkolenie jest odpowiednikiem wycofanego szkolenia 20740 Installation, Storage, and Compute with Windows Server 2016
O tym kursie
This five-day course is intended for information technology (IT) professionals who have basic knowledge of Windows Server. It is designed for professionals who have primary responsibility of managing storage and computing by using Windows Server 2016. Professionals who need to understand the scenarios, requirements, and storage and compute options that are available and applicable to Windows Server 2016.
Profil odbiorcy
This course is intended for information technology (IT) professionals who need to improve their expertise in Windows Server 2016 in the area of storage and compute functionality.
Czego się nauczysz?
Configure and install Windows Server 2016
Manage Server Core, server upgrade and migration strategy
Understand storage options
Manage partition table formats
Manage basic and dynamic disks, file systems
Manage virtual hard disks, and drive hardware
Manage disks and volumes
Select and manage proper storage solutions for a specific scenario
Storage Spaces and Data Deduplication implementation
Configure and Manage Microsoft Hyper-V, virtual machines and Hyper-V containers
Configure disaster recovery technologies
Manage and Configure failover clustering for Hyper-V virtual machines
Configure, plan and impelement a Network Load Balancing (NLB)
Work with deployment images
Extensive knowledge of and experience with Windows Server 2012 R2 and Windows Server 2016.
Detailed understanding of storage technologies, such as SAN, iSCSI, and Fibre Channel.
Detailed understanding and experience with implementing failover clustering and Hyper-V.
Experience with business continuity management, including data backup, restoration, and high availability.
Experience with Windows PowerShell.
Certyfikat Microsoft
Autoryzowane materiały szkoleniowe w formie elektronicznej (Skillpipe)

Gwarancja jakości szkolenia

Notatnik, długopis (w przypadku szkoleń stacjonarnych)

Kontakt z trenerem po szkoleniu

Kawa, herbata, słodki poczęstunek (w przypadku szkoleń stacjonarnych)

Obiad (w przypadku szkoleń stacjonarnych)
Firma jest Autoryzowanym Ośrodkiem Szkoleniowym MICROSOFT Silver Learning
Możesz u nas podejść do egzaminu Pearson VUE
Spółka posiada wpis do ewidencji placówek niepublicznych Nr ew. ES.VIII.4320-6/p.n./2003 wydany z upoważnienia Prezydenta Miasta Łodzi
Zachęcamy firmy do uzyskania możliwości dofinansowania na szkolenia oferowane przez naszą firmę. W obecnej chwili istnieją dwa sposoby dzięki którym możesz uzyskać dofinansowanie.
Szkolenia dofinansowane do 80% z funduszy europejskich - Baza Usług Rozwojowych (BUR). Dofinansowanie dostępne jest dla wszystkich firm zatrudniających średniorocznie do 250 pracowników (maksymalnie średnie przedsiębiorstwo)
Szkolenia dofinansowane z Krajowego Funduszu Szkoleniowego - dofinansowanie do 100%. Niezależnie od wielkości przedsiębiorstwa oraz kapitału.
Nasi pracownicy pomogą uzyskać dla Twojej firmy dofinansowanie. To naprawdę nie jest trudne. Jeżeli masz pytania napisz lub zadzwoń do nas.
Zapraszamy!
Przewidziany egzamin do szkolenia: 70-740
Zapisz się na egzamin już dzisiaj! Kontakt do Centrum Egzaminacyjnego: mjezionek@ntg.pl tel: 502 147 093 lub zapisz się przy pomocy formularza.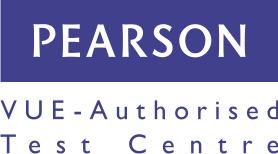 Gadżety do szkolenia (wybór następuje w procesie zapisu na szkolenie)