Termin
Lokalizacja
Możliwe opcje szkolenia
Cena netto
Wybierz
20.03 - 23.03.2023

Łódź Pomorska 65 lub zdalnie przez internet.

Rozpoczęcie o godz. 9.00

Zapisz się
03.04 - 06.04.2023

Łódź Pomorska 65 lub zdalnie przez internet.

Rozpoczęcie o godz. 9.00

Zapisz się
O tym kursie
This course provides students with the skills and knowledge required to successfully create and maintain the cloud and edge portions of an Azure IoT solution. The course includes full coverage of the core Azure IoT services such as IoT Hub, Device Provisioning Services, Azure Stream Analytics, Time Series Insights, and more. In addition to the focus on Azure PaaS services, the course includes sections on IoT Edge, device management, monitoring and troubleshooting, security concerns, Azure Digital Twins, and Azure IoT Central.
Profil odbiorcy
The Azure IoT Developer is responsible for the implementation and the coding required to create and maintain the cloud and edge portion of an IoT solution. In addition to configuring and maintaining devices by using Azure IoT services and other Microsoft tools, the IoT Developer also sets up the physical devices and is responsible for maintaining the devices throughout the life cycle. The IoT Developer implements designs for IoT solutions, including device topology, connectivity, debugging and security. For Edge device scenarios, the IoT Developer also deploys compute/containers and configures device networking, which could include various edge gateway implementations. The IoT Developer implements designs for solutions to manage data pipelines, including monitoring and data transformation as it relates to IoT. The IoT Developer works with data engineers and other stakeholders to ensure successful business integration. IoT Developers should have a good understanding of Azure services, including data storage options, data analysis, data processing, and the Azure IoT PaaS versus SaaS options. IoT Developers should have basic programming skills in at least one Azure-supported language, including C#, Node.js, C, Python, or Java.
Czego się nauczysz?
Create, configure, and manage an Azure IoT hub.
Provision devices by using IoT Hub and DPS, including provisioning at scale.
Establish secure 2-way communication between devices and IoT Hub.
Implement message processing by using IoT Hub routing and Azure Stream Analytics.
Configure the connection to Time Series Insights and support business integration requirements.
Implement IoT Edge scenarios using marketplace modules and various edge gateway patterns.
Implement IoT Edge scenarios that require developing and deploying custom modules and containers.
Implement device management using device twins and direct methods.
Implement solution monitoring, logging, and diagnostics testing.
Recognize and address security concerns and implement Azure Security Center for IoT.
Build an Azure Digital Twins solution that integrates upstream and downstream services.
Build an IoT Solution by using Azure IoT Central and recognize SaaS opportunities for IoT.
To be successful in this course, learners should have the following:
Cloud Solution Awareness: Students should have experience using the Azure Portal and a basic understanding of PaaS, SaaS, and IaaS implementations.

Software Development Experience: Software development experience is a prerequisite for this course, but no specific software language is required, and the experience does not need to be at a professional level.

Data Processing Experience: General understanding of data storage and data processing is a recommended but not required.

Free online: Azure Fundamentals (https://docs.microsoft.com/en-us/learn/paths/azure-fundamentals/)

Instructor-led course: AZ-900: Azure Fundamentals (https://docs.microsoft.com/en-us/learn/certifications/courses/az-900t01)
Certyfikat Microsoft
Autoryzowane materiały szkoleniowe w formie elektronicznej (Skillpipe)

Gwarancja jakości szkolenia

Notatnik, długopis (w przypadku szkoleń stacjonarnych)

Kontakt z trenerem po szkoleniu

Kawa, herbata, słodki poczęstunek (w przypadku szkoleń stacjonarnych)

Obiad (w przypadku szkoleń stacjonarnych)
Firma jest Autoryzowanym Ośrodkiem Szkoleniowym MICROSOFT Silver Learning
Możesz u nas podejść do egzaminu Pearson VUE
Spółka posiada wpis do ewidencji placówek niepublicznych Nr ew. ES.VIII.4320-6/p.n./2003 wydany z upoważnienia Prezydenta Miasta Łodzi
Zachęcamy firmy do uzyskania możliwości dofinansowania na szkolenia oferowane przez naszą firmę. W obecnej chwili istnieją dwa sposoby dzięki którym możesz uzyskać dofinansowanie.
Szkolenia dofinansowane do 80% z funduszy europejskich - Baza Usług Rozwojowych (BUR). Dofinansowanie dostępne jest dla wszystkich firm zatrudniających średniorocznie do 250 pracowników (maksymalnie średnie przedsiębiorstwo)
Szkolenia dofinansowane z Krajowego Funduszu Szkoleniowego - dofinansowanie do 100%. Niezależnie od wielkości przedsiębiorstwa oraz kapitału.
Nasi pracownicy pomogą uzyskać dla Twojej firmy dofinansowanie. To naprawdę nie jest trudne. Jeżeli masz pytania napisz lub zadzwoń do nas.
Zapraszamy!
Przewidziany egzamin do szkolenia: AZ-220
Zapisz się na egzamin już dzisiaj! Kontakt do Centrum Egzaminacyjnego: mjezionek@ntg.pl tel: 502 147 093 lub zapisz się przy pomocy formularza.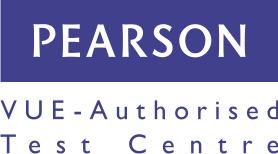 Gadżety do szkolenia (wybór następuje w procesie zapisu na szkolenie)