About this course
This course covers a wide variety of troubleshooting scenarios that a network administrator might encounter in their work. A high percentage of this course is labs that require students to identify problems and implement a solution that might include multiple technologies. Students will learn about common errors and resolutions related to Windows Server core technologies including: Active Directory Domain Services (AD DS), storage, certificates, Microsoft Hyper-V, load balancing, and failover clustering. Authentication to Office 365 is also covered. Some advanced services such as Microsoft Azure integration, containers, advanced security features such as shielded virtual machines etc., and Linux Integration and support are not covered.
Audience profile
This course is intended for IT professionals who are experienced Windows Server administrators and want to expand their troubleshooting skills. Students should be experienced with day-to-day administration of Windows Server. These students may or may not have Windows Server 2016–specific training.
At course completion
After completing this course students will be able to:
Understand the common steps in the troubleshooting process, and the commonly used troubleshooting tools. Utilize remote administration tools and how to troubleshoot Windows PowerShell commands and script.
Troubleshoot network connectivity issues by using Windows Server 2016 tools.
Troubleshoot network connectivity issues by using Microsoft Message Analyzer. Troubleshoot IPv4 and IPv6 settings, network communication, the configuration of DHCP and client name resolution.
Troubleshoot authentication issues, including user and computer authentication issues and AD DS replication issues.
Troubleshoot authentication to Office 365.
Troubleshoot issues related to application access.
Troubleshoot issues related to accessing web-based applications.
Troubleshoot issues related to file access.
Manage and troubleshoot BitLocker.
Troubleshoot issues related to server storage.
Troubleshoot and optimize DFS namespaces and replication.
Troubleshoot advanced file services.
Troubleshoot issues related to Group Policy.
Troubleshoot a Group Policy application.
Troubleshoot issues related to AD DS.
Explain control management of AD DS objects and how to backup and restore AD DS objects.
Troubleshoot issues related to domain controllers and trust relationships between domains and forests.
Troubleshoot remote access to data and apps.
Describe remote access options for apps, and how to troubleshoot Remote Desktop Services.
Troubleshoot issues related to virtualization.
Troubleshoot high availability.
Troubleshoot failover clustering and Hyper-V clustering.
In addition to their professional experience, students who attend this training should already have the following technical knowledge:
Networking fundamentals, including IPv4 and Domain Name System (DNS)
Principles and management of AD DS
Basic understanding of public key infrastructure (PKI)
Windows PowerShell basics
Hyper-V
Load balancing
Failover clustering
Students who attend this training can meet the prerequisites by attending the following courses, or obtaining equivalent knowledge and skills:
20740C: Installation, Storage, and Compute with Windows Server 2016
20741D: Networking with Windows Server 2016
20742B: Identity with Windows Server 2016
W cenę szkolenia wliczony jest:
Certyfikat Microsoft
Autoryzowane materiały szkoleniowe w formie elektronicznej (Skillpipe)

Gwarancja jakości szkolenia

Materiały szkoleniowe, notatnik, długopis

Kontakt z trenerem po szkoleniu

Kawa, herbata, słodki poczęstunek

Obiad
Firma jest Autoryzowanym Ośrodkiem Szkoleniowym MICROSOFT Silver Learning
Możesz u nas podejść do egzaminu Pearson VUE
Spółka posiada wpis do ewidencji placówek niepublicznych Nr ew. ES.VIII.4320-6/p.n./2003 wydany z upoważnienia Prezydenta Miasta Łodzi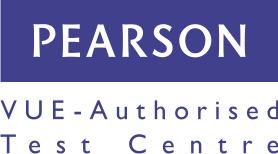 Zachęcamy firmy do uzyskania możliwości dofinansowania na szkolenia oferowane przez naszą firmę. W obecnej chwili istnieją dwa sposoby dzięki którym możesz uzyskać dofinansowanie.
Szkolenia dofinansowane do 80% z funduszy europejskich - Baza Usług Rozwojowych (BUR). Dofinansowanie dostępne jest dla wszystkich firm zatrudniających średniorocznie do 250 pracowników (maksymalnie średnie przedsiębiorstwo)
Szkolenia dofinansowane z Krajowego Funduszu Szkoleniowego - dofinansowanie do 100%. Niezależnie od wielkości przedsiębiorstwa oraz kapitału.
Nasi pracownicy pomogą uzyskać dla Twojej firmy dofinansowanie. To naprawdę nie jest trudne. Jeżeli masz pytania napisz lub zadzwoń do nas.
Zapraszamy!