About This Course
Learn how to install and configure Microsoft System Center 2012 R2 Virtual Machine Manager and manage enterprise datacenter resources with this five-day course. This course is part two in a series of two courses that provides the skills and knowledge necessary to implement an enterprise virtualization solution. This course will cover implementing, managing, maintaining and provisioning services and infrastructure in a Windows Server 2012 and Windows Server 2012 R2 environment using System Center 2012 R2 Virtual Machine Manager. This course primarily covers the advanced and enterprise-level technologies and solutions available through Microsoft virtualization, networking and storage. Using hand-on labs, students will learn the following:
New features and capabilities in Windows Server 2012 R2 Hyper-V and System Center 2012 R2 Virtual Machine Manager.
How to configure High Availability for Hyper-V and Virtual Machine Manager.
How to update the Virtual Machine Manager environment and underlying Fabric infrastructure including considerations for other System Center components.
How to configure advanced networking features in Virtual Machine Manager such as Uplink Port Profiles and Virtual Port Profiles.
How to configure Storage in Virtual Machine Manager including the advantages and disadvantages between different storage types.
How to use Virtual Machine Manager to configure cloud resources and provision access to a cloud.
How to configure and manage the Library in Virtual Machine Manager including Library synchronization and equivalence objects.
How to prepare the Windows Operating System for deployment in Virtual Machine Manager including how to use Sysprep, WIM and an unattend.xml file.
How to configure and use Virtual Machine Templates and Service Templates in Virtual Machine Manager including how Service Templates are used in a real-world scenario.
How Virtual Machine Manager integrates with other System Center components such as Operations Manager and Orchestrator including how Operations Manager monitors the Virtual Machine Manager environment.
An overview of Windows Azure Pack including how to complete an express deployment and how to configure VM Clouds.
How to configure Azure Site Recovery to replicate and recover virtual machines.
Audience Profile
This course is intended for IT Professionals who are responsible for designing, implementing, managing and maintaining a virtualization infrastructure or are interested in learning about current Microsoft Virtualization technologies for enterprise datacenter environments. This course is also intended for IT Decision Makers who will be determining which virtualization and infrastructure management products to implement in their datacenters.
At Course Completion
After completing this course, students will be able to:
Perform initial configuration tasks in Virtual Machine Manager including:
Review and prepare the Hyper-V environment for Virtual Machine Manager
Add Hyper-V Hosts to Virtual Machine Manager
Configuring Host Groups
Use Virtual Machine Manager PowerShell Cmdlets
Configure High Availability for Hyper-V and Virtual Machine Manager including:
Reviewing Distributed Key Management
Configuring SQL AlwaysOn
Clustering Hyper-V Hosts
Configuring High Availability for the management Virtual Machines
Update the Virtual Machine Manager environment including:
How to update Virtual Machine Manager
Configuring and using Baselines to update the Virtual Machine Manager infrastructure
Configure advanced networking in Virtual Machine Manager including:
Creating Logical Networks
Creating Uplink and Virtual Port Profiles
Creating and deploying Logical Switches
Creating VM Networks
Configure Storage in Virtual Machine Manager including:
Discovering, classifying, creating and allocating storage
Configure the Virtual Machine Manager Library and Library objects including:
Creating Library Servers
Enabling de-duplication
Adding Library Servers to VMM
Synchronizing Libraries
Prepare a Windows Server Operating system for deployment including:
Using Sysprep
Using an Unattent.xml file
Converting a WIM to VHDx
Configuring bare-metal deployments of Hyper-V and Scale-out file servers
Configure Virtual Machine and Service Templates including:
Creating Hardware Profiles
Creating Guest OS Profiles
Importing and configuring Service Templates
Configure System Center Integration including:
Configuring integration with Operations Manager
Configuring integration with Orchestrator
Using Operations Manager to troubleshoot problems detected in Virtual Machine Manager
Perform an express deployment of Windows Azure Pack including:
Configuring a VM Cloud
Configuring User Accounts
Configuring Plans
Deploying a Virtual Machine
Configure Azure Site Recovery including:
Configuring replication to Azure
Recovering a virtual machine from Azure
Before attending this course, students must have the following technical knowledge:
Recommended: MCSA: Windows Server 2012.
Recommended: Course 20409: Server Virtualization with Windows Server and System Center.
An understanding of virtualization concepts and working knowledge of Microsoft Hyper-V.
An understanding of TCP/IP and networking concepts and working knowledge of Microsoft networking.
An understanding of different storage technologies and concepts and working knowledge of Microsoft storage technologies and solutions.
Working knowledge of Windows PowerShell.
W cenę szkolenia wliczony jest:
Certyfikat Microsoft
Autoryzowane materiały szkoleniowe w formie elektronicznej (Skillpipe)

Gwarancja jakości szkolenia

Materiały szkoleniowe, notatnik, długopis

Kontakt z trenerem po szkoleniu

Kawa, herbata, słodki poczęstunek

Obiad
Firma jest Autoryzowanym Ośrodkiem Szkoleniowym MICROSOFT Silver Learning
Możesz u nas podejść do egzaminu Pearson VUE
Spółka posiada wpis do ewidencji placówek niepublicznych Nr ew. ES.VIII.4320-6/p.n./2003 wydany z upoważnienia Prezydenta Miasta Łodzi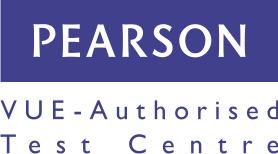 Zachęcamy firmy do uzyskania możliwości dofinansowania na szkolenia oferowane przez naszą firmę. W obecnej chwili istnieją dwa sposoby dzięki którym możesz uzyskać dofinansowanie.
Szkolenia dofinansowane do 80% z funduszy europejskich - Baza Usług Rozwojowych (BUR). Dofinansowanie dostępne jest dla wszystkich firm zatrudniających średniorocznie do 250 pracowników (maksymalnie średnie przedsiębiorstwo)
Szkolenia dofinansowane z Krajowego Funduszu Szkoleniowego - dofinansowanie do 100%. Niezależnie od wielkości przedsiębiorstwa oraz kapitału.
Nasi pracownicy pomogą uzyskać dla Twojej firmy dofinansowanie. To naprawdę nie jest trudne. Jeżeli masz pytania napisz lub zadzwoń do nas.
Zapraszamy!