About This Course
Get hands-on instruction and practice installing and configuring Windows Server 2012, including Windows Server 2012 R2, in this five-day Microsoft Official Course. This course is part one in a series of three courses that provides the skills and knowledge necessary to implement a core Windows Server 2012 infrastructure in an existing enterprise environment.
The three courses collectively cover implementing, managing, maintaining and provisioning services and infrastructure in a Windows Server 2012 environment. Although there is some cross-over of skills and tasks across these courses, this course focuses on the initial implementation and configuration of core services, such as Networking, Storage, Active Directory Domain Services (AD DS), Group Policy, File and Print Services, and Hyper-V.
This course maps directly to and is the preferred choice for hands-on preparation for the Microsoft Certified Solutions Associate (MCSA) Exam 410: Installing and Configuring Windows Server 2012, which is the first of three exams required for the MCSA: Windows Server 2012 credential.
Labs in this course are based on Windows Server 2012 R2 and Windows 8.1.
Audience Profile
This course is intended for information technology (IT) professionals who have some knowledge and experience working with Windows operating systems and who want to acquire the skills and knowledge necessary to install and perform the initial configuration of a Windows Server 2012 or Windows Server 2012 R2 server in an existing Windows server environment. Typically, candidates who are interested in attending this course include:
Windows Server administrators who are relatively new to Windows Server administration and related technologies who are looking to learn more about Windows Server 2012 and Windows Server 2012 R2.
IT professionals who are experienced in other non-Microsoft technologies, who meet the course prerequisites and are looking to cross-train on Windows Server 2012 and Windows Server 2012 R2.
IT professionals who are looking to take the Microsoft Certified Solutions Associate (MCSA) 410: Installing and Configuring Windows Server 2012 exam.
IT professionals who want to take the Microsoft Certified Solutions Expert (MCSE) exams in DataCenter, Desktop Infrastructure, Messaging, Collaboration and Communications will also be interested in taking this course as they prepare for the Microsoft Certified Solutions Associate (MCSA) exams. These are a prerequisite for their individual specialties.
At Course Completion
After completing this course, students will be able to:
Install and configure Windows Server 2012.
Describe AD DS.
Manage Active Directory objects.
Automate Active Directory administration.
Implement IPv4.
Implement Dynamic Host Configuration Protocol (DHCP).
Implement Domain Name System (DNS).
Implement IPv6.
Implement local storage.
Implement file and print services.
Implement Group Policy.
Secure Windows servers by using Group Policy Objects (GPOs).
Implement server virtualization by using Hyper-V.
This course requires that student meet the following prerequisites, including that they have:
An understanding of networking fundamentals.
An understanding of basic AD DS concepts.
An awareness and understanding of security best practices.
Basic knowledge of server hardware.
Experience working with, and configuring, Windows client operating systems, such as Windows 7 or Windows 8.
Additionally, students would benefit from having some previous Windows Server operating system experience.
All of the above prerequisites can be met by having knowledge equivalent to, or by attending, course 10967A: Fundamentals of a Windows Server Infrastructure because this course builds upon knowledge and skills covered in that course.
W cenę szkolenia wliczony jest:
Certyfikat Microsoft
Autoryzowane materiały szkoleniowe w formie elektronicznej (Skillpipe)

Gwarancja jakości szkolenia

Materiały szkoleniowe, notatnik, długopis

Kontakt z trenerem po szkoleniu

Kawa, herbata, słodki poczęstunek

Obiad
Firma jest Autoryzowanym Ośrodkiem Szkoleniowym MICROSOFT Silver Learning
Możesz u nas podejść do egzaminu Pearson VUE
Spółka posiada wpis do ewidencji placówek niepublicznych Nr ew. ES.VIII.4320-6/p.n./2003 wydany z upoważnienia Prezydenta Miasta Łodzi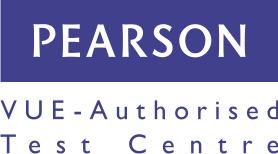 Zachęcamy firmy do uzyskania możliwości dofinansowania na szkolenia oferowane przez naszą firmę. W obecnej chwili istnieją dwa sposoby dzięki którym możesz uzyskać dofinansowanie.
Szkolenia dofinansowane do 80% z funduszy europejskich - Baza Usług Rozwojowych (BUR). Dofinansowanie dostępne jest dla wszystkich firm zatrudniających średniorocznie do 250 pracowników (maksymalnie średnie przedsiębiorstwo)
Szkolenia dofinansowane z Krajowego Funduszu Szkoleniowego - dofinansowanie do 100%. Niezależnie od wielkości przedsiębiorstwa oraz kapitału.
Nasi pracownicy pomogą uzyskać dla Twojej firmy dofinansowanie. To naprawdę nie jest trudne. Jeżeli masz pytania napisz lub zadzwoń do nas.
Zapraszamy!