About This Course
Get detailed instruction and hands-on practice upgrading your configuration and troubleshooting skills from Windows 7 to Windows 8.1 in this 3-day Microsoft Official Course. This course is designed for experienced IT professionals who configure and support Windows PCs and devices. You will learn the new skills you need to support Windows 8.1 in a Windows Server domain environment with managed access to the Internet and cloud services. You will learn how to install and customize Windows 8.1 operating systems and apps, as well as how to migrate user state and settings. The labs in the course incorporate Windows PowerShell and Group Policy and other Windows management tools. With the increasing BYOD trend, learn to control access for non-domain joined Windows devices through Workplace Join services and Work Folders. Additionally, you will learn how to resolve common support issues related to Windows 8.1, including troubleshooting Internet Explorer, recovering BitLocker encrypted drives, and optimizing performance. Finally, you will learn about implementing Client Hyper-V in Windows 8.1. As part of the learning experience, you will perform hands-on exercises in a virtual lab environment. This course also helps candidates prepare for Exam 70-689, MCSA: Upgrading Your Skills to MCSA Windows 8. NOTE: This course is based on Windows 8.1 Enterprise Edition with domain services provided by Windows Server 2012 R2.
Audience Profile
The primary audience for this course is IT professionals who configure and support Windows 7 or Windows 8-based PCs, devices, users, and associated network and security resources, and who wish to update their skills to Windows 8.1. The audience includes experienced IT Professionals who focus on supporting a broad range of technical issues related to Windows operating systems, devices, cloud services, applications, networking, and hardware.
A secondary audience for this course includes certification candidates who want to migrate their current credentials to the Microsoft Certified Solutions Associate (MCSA) for Windows 8.1, and have either:
An existing Microsoft Certified IT Professional (MCITP) level certification for Windows 7
An existing Microsoft Certified Solutions Associate (MCSA) level certification for Windows 8
At Course Completion
After completing this course, students will be able to:
Describe the solutions and features related to managing Windows 8.1 in an enterprise network environment.
Install Windows 8.1 and upgrade previous versions of Windows to Windows 8.1.
Configure and manage Windows 8.1 by using Windows PowerShell, Group Policy, and Windows Intune.
Implement an application strategy for Windows 8.1.
Manage non-domain member devices and provide resource access for these devices.
Secure Windows 8.1 devices by using appropriate tools and technologies.
Configure remote access for computers running Windows 8.1.
Monitor and recover Windows 8.1.
Implement Client Hyper-V® in Windows 8.1.
Before attending this course, students must have:
Technical knowledge of networking fundamentals, including Transmission Control Protocol/Internet Protocol (TCP/IP), User Datagram Protocol (UDP), and Domain Name System (DNS)
Familiarity with Microsoft® Active Directory® Domain Services (AD DS) principles and fundamentals of AD DS management
Understanding of the Public Key Infrastructure (PKI) components and working knowledge of the fundamentals of Active Directory Certificate Services (AD CS)
Knowledge of Microsoft Windows Server ® 2008 or Windows Server 2012 fundamentals
Knowledge of Microsoft Windows Client fundamentals; for example, working knowledge of Windows 7
Knowledge of Windows Assessment and Deployment Kit (WADK) components including Windows PE, Windows System Image Manager (SIM), Volume Activation Management Tool (VAMT), ImageX, User State Migration Tool (USMT), and Deployment Image Servicing and Management (DISM) concepts and fundamentals
W cenę szkolenia wliczony jest:
Certyfikat Microsoft
Autoryzowane materiały szkoleniowe w formie elektronicznej (Skillpipe)

Gwarancja jakości szkolenia

Materiały szkoleniowe, notatnik, długopis

Kontakt z trenerem po szkoleniu

Kawa, herbata, słodki poczęstunek

Obiad
Firma jest Autoryzowanym Ośrodkiem Szkoleniowym MICROSOFT Silver Learning
Możesz u nas podejść do egzaminu Pearson VUE
Spółka posiada wpis do ewidencji placówek niepublicznych Nr ew. ES.VIII.4320-6/p.n./2003 wydany z upoważnienia Prezydenta Miasta Łodzi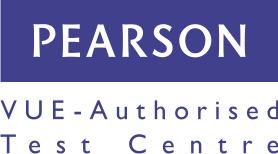 Zachęcamy firmy do uzyskania możliwości dofinansowania na szkolenia oferowane przez naszą firmę. W obecnej chwili istnieją dwa sposoby dzięki którym możesz uzyskać dofinansowanie.
Szkolenia dofinansowane do 80% z funduszy europejskich - Baza Usług Rozwojowych (BUR). Dofinansowanie dostępne jest dla wszystkich firm zatrudniających średniorocznie do 250 pracowników (maksymalnie średnie przedsiębiorstwo)
Szkolenia dofinansowane z Krajowego Funduszu Szkoleniowego - dofinansowanie do 100%. Niezależnie od wielkości przedsiębiorstwa oraz kapitału.
Nasi pracownicy pomogą uzyskać dla Twojej firmy dofinansowanie. To naprawdę nie jest trudne. Jeżeli masz pytania napisz lub zadzwoń do nas.
Zapraszamy!
Przewidziany egzamin do szkolenia: 70-689
Zapisz się na egzamin już dzisiaj! Kontakt do Centrum Egzaminacyjnego: mjezionek@ntg.pl tel: 502 147 093 lub zapisz się przy pomocy formularza.