About This Course
(Updated for Windows 10 and Windows Server 2016)
This three-day instructor-led course provides students with the knowledge and skills needed to isolate, document and resolve problems on Windows Desktops in a corporate domain. The material is geared towards corporate IT technicians that support Windows 7, 8 or 10 devices.
PowerShell scripts and support files are now included to allow students to perform classroom lab exercises on their own time using Azure Virtual Machines.
Audience Profile
This course is intended for technicians that support Windows 7, 8 or 10 devices. Tier 1 and 2 problems are the focus of this material. Windows PowerShell and Azure PowerShell tutorials and labs are now a part of the course.
At Course Completion
Manage and Maintain Windows devices locally or remotely
Manage Windows devices using a GUI or a command-line interface
Identify the Cause of and Resolve Networking Issues
Identify the Cause of and Resolve Security Issues
Manage Windows devices locally or remotely
Manage Windows Clients with Windows PowerShell & Azure PowerShell
TCP/IP Troubleshooting skills
Experience working in a corporate domain environment
Experience using GUI and command-line troubleshooting tools
Experience installing and troubleshooting applications
W cenę szkolenia wliczony jest:
Certyfikat Microsoft
Autoryzowane materiały szkoleniowe w formie elektronicznej (Skillpipe)

Gwarancja jakości szkolenia

Materiały szkoleniowe, notatnik, długopis

Kontakt z trenerem po szkoleniu

Kawa, herbata, słodki poczęstunek

Obiad
Firma jest Autoryzowanym Ośrodkiem Szkoleniowym MICROSOFT Silver Learning
Możesz u nas podejść do egzaminu Pearson VUE
Spółka posiada wpis do ewidencji placówek niepublicznych Nr ew. ES.VIII.4320-6/p.n./2003 wydany z upoważnienia Prezydenta Miasta Łodzi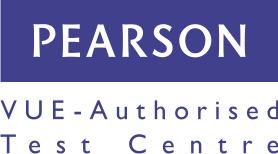 Zachęcamy firmy do uzyskania możliwości dofinansowania na szkolenia oferowane przez naszą firmę. W obecnej chwili istnieją dwa sposoby dzięki którym możesz uzyskać dofinansowanie.
Szkolenia dofinansowane do 80% z funduszy europejskich - Baza Usług Rozwojowych (BUR). Dofinansowanie dostępne jest dla wszystkich firm zatrudniających średniorocznie do 250 pracowników (maksymalnie średnie przedsiębiorstwo)
Szkolenia dofinansowane z Krajowego Funduszu Szkoleniowego - dofinansowanie do 100%. Niezależnie od wielkości przedsiębiorstwa oraz kapitału.
Nasi pracownicy pomogą uzyskać dla Twojej firmy dofinansowanie. To naprawdę nie jest trudne. Jeżeli masz pytania napisz lub zadzwoń do nas.
Zapraszamy!
Opinie
Instruktor z bardzo profesjonalnym podejściem do zajeć, umiejacy przywołać przykłady, z którymi spotykamy się na codzień

Pełen profesjonalizm, wiedza osoby prowadzącej i umiejętność jej przekazania jest imponująca
Dodaj opinie