About This Course
This course is designed for Information Technology (IT) professionals who have experience with Windows XP and Windows Vista who work as Windows 7 Enterprise Desktop Support Technicians (EDSTs) in Tier 2 support environments. The goal of this training is to enable these individuals to support the Windows 7 operating system and solve technical troubleshooting problems in a Windows 7 and Windows Server 2008 R2 networking environment.
This course helps candidates prepare for Exam 70-685, the final requirement for the Enterprise Desktop Support Technician (EDST) professional credential.
By the course's end, students will have been exposed to the process of establishing and using a troubleshooting methodology, and the EDST job role and responsibilities. Additionally, students will be exposed to various troubleshooting tools and techniques that enable them to address the following Windows 7 issues in an enterprise network environment:
Startup
Group Policy
Hardware and device driver
Performance
Network connectivity
Remote connectivity
User profile and logon
Security
Applications
Audience Profile
The primary audience for this course is the Enterprise Desktop Support Technician (EDST) providing Tier 2 support. The secondary audience for this course is the Desktop Support Technician (DST) in an Upper MORG Organization.
EDSTs are experienced IT Professionals who focus on a broad range of desktop operating system, desktop application, mobile device, networking, and hardware support issues. EDSTs must combine technical expertise with problem solving and decision making skills and a deep understanding of their business and technical environments to quickly resolve support issues. They consider all variables, justify resolutions with a logical troubleshooting approach, and relate tradeoffs while adhering to business and technical requirements and constraints. EDSTs are primarily responsible for the maintenance and support of PC desktops, installing and testing line-of-business applications on end-user computers, and physically making changes to user desktops or re-images as required.
EDSTs have used previous versions of Microsoft Windows desktop operating systems and may have experience with Microsoft Windows Server operating systems. Their job requires them to keep their skills and knowledge current with new versions and updates of technology as defined by the business environment. They use EMS/PowerShell scripts for routine tasks and bulk operations. They conduct most server management tasks remotely by using Terminal Server or other administration tools installed on their local workstations.
At Course Completion
After completing this course, students will be able to:
Describe the processes of establishing and using a troubleshooting methodology, and define the EDST job role and responsibilities.
Troubleshoot startup issues on a Windows 7 computer.
Troubleshoot client-configuration failures and Group Policy object (GPO) application issues.
Troubleshoot hardware device, device driver, and performance issues.
Troubleshoot network connectivity issues.
Troubleshoot remote connectivity issues.
Troubleshoot logon and resource access issues.
Troubleshoot security system issues, such as Encrypting File Systems (EFS) BitLocker Drive Encryption, and file permissions.
Troubleshoot operating system and applications issues.
In addition to their professional experience, students who attend this training should already have the following technical knowledge:
Networking fundamentals, including TCP/IP/User Datagram Protocol (UDP), Domain Name System (DNS)
Microsoft Active Directory principles and management
Microsoft Windows Server 2008 fundamentals
Microsoft Windows Client fundamentals
Fundamentals of using the 2010 Microsoft Office system or the 2007 Microsoft Office system
Students who attend this training can meet the prerequisites by attending the following courses, or obtaining equivalent knowledge and skills:
Course 6292A: Installing and Configuring Windows 7 Client
Course 6420B: Fundamentals of Windows Server 2008
W cenę szkolenia wliczony jest:
Certyfikat Microsoft
Autoryzowane materiały szkoleniowe w formie elektronicznej (Skillpipe)

Gwarancja jakości szkolenia

Materiały szkoleniowe, notatnik, długopis

Kontakt z trenerem po szkoleniu

Kawa, herbata, słodki poczęstunek

Obiad
Firma jest Autoryzowanym Ośrodkiem Szkoleniowym MICROSOFT Silver Learning
Możesz u nas podejść do egzaminu Pearson VUE
Spółka posiada wpis do ewidencji placówek niepublicznych Nr ew. ES.VIII.4320-6/p.n./2003 wydany z upoważnienia Prezydenta Miasta Łodzi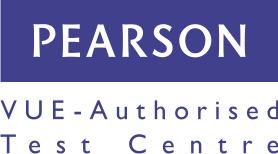 Zachęcamy firmy do uzyskania możliwości dofinansowania na szkolenia oferowane przez naszą firmę. W obecnej chwili istnieją dwa sposoby dzięki którym możesz uzyskać dofinansowanie.
Szkolenia dofinansowane do 80% z funduszy europejskich - Baza Usług Rozwojowych (BUR). Dofinansowanie dostępne jest dla wszystkich firm zatrudniających średniorocznie do 250 pracowników (maksymalnie średnie przedsiębiorstwo)
Szkolenia dofinansowane z Krajowego Funduszu Szkoleniowego - dofinansowanie do 100%. Niezależnie od wielkości przedsiębiorstwa oraz kapitału.
Nasi pracownicy pomogą uzyskać dla Twojej firmy dofinansowanie. To naprawdę nie jest trudne. Jeżeli masz pytania napisz lub zadzwoń do nas.
Zapraszamy!
Przewidziany egzamin do szkolenia: 70-685
Zapisz się na egzamin już dzisiaj! Kontakt do Centrum Egzaminacyjnego: mjezionek@ntg.pl tel: 502 147 093 lub zapisz się przy pomocy formularza.