About This Course
This course is designed to provide students with the knowledge and skills required to support and troubleshoot Windows 10 PCs and devices in a Windows Server domain environment. These skills include understanding of Windows 10 features, how they can be used in an Active Directory environment and how to troubleshoot them.
Audience Profile
The primary audience for this course is the Enterprise Desktop Support Technician (EDST), who provides Tier 2 support to users running Windows 10 personal computers (PCs) and devices in medium to large enterprise organizations, within a Windows domain environment. EDSTs focus on a broad range of technical issues for Windows operating systems (OSs), devices, cloud services, applications, networking, and hardware support. In the overarching scenario, if an enterprise offers the service, the EDST is asked to support it.
The key responsibilities include resolving technical issues pertaining to Windows 10 installation and migration, activation, performance, profiles, settings; and device synchronization. Some other key responsibilities include local and remote network access; access to applications, access to data and printers; authentication, Endpoint security and policy; OS and data recovery.
The secondary audience for this course are IT professionals who administer and support Windows 10 desktops, devices, users, and associated network and security resources. Students who seek certification in the following exams will also benefit from this course:
70-697, Configuring Windows Devices
70-698, Installing and Configuring Windows 10
At Course Completion
After completing this course, students will be able to:
Describe the processes for planning and using a Windows 10 troubleshooting methodology.
Troubleshoot startup issues and operating system services on a Windows 10 device.
Resolve issues that pertain to hardware devices and device drivers.
Troubleshoot Windows 10 devices remotely.
Troubleshoot issues that pertain to network connectivity.
Troubleshoot client-configuration failures and issues with application of Group Policy Objects (GPOs).
Troubleshoot issues related to user settings.
Troubleshoot remote-connectivity issues.
Resolve issues that pertain to accessing resources from devices that are domain-joined.
Resolve issues that pertain to accessing resources from devices that are not domain-joined.
Troubleshoot issues that pertain to application installation and operation.
Maintain a device that is running Windows 10.
Recover a device that is running Windows 10.
Before attending this course, students must have:
Networking fundamentals, including Transmission Control Protocol /Internet Protocol (TCP/IP), User Datagram Protocol (UDP), and Domain Name System (DNS).
Microsoft Active Directory Domain Services (AD DS) principles.
Understanding of the Public Key Infrastructure (PKI) components.
Windows Server 2016 fundamentals.
Microsoft Windows Client essentials; for example, experience with Windows 10 or knowledge from the courses 20697-1 and 20697-2.
W cenę szkolenia wliczony jest:
Certyfikat Microsoft

Autoryzowane materiały szkoleniowe w formie elektronicznej bądź papierowej

Gwarancja jakości szkolenia

Materiały szkoleniowe, notatnik, długopis

Kontakt z trenerem po szkoleniu

Kawa, herbata, słodki poczęstunek

Obiad
Firma jest Autoryzowanym Ośrodkiem Szkoleniowym MICROSOFT Silver Learning
.
Zachęcamy firmy do uzyskania możliwości dofinansowania na szkolenia oferowane przez naszą firmę. W obecnej chwili istnieją dwa sposoby dzięki którym możesz uzyskać dofinansowanie.
Szkolenia dofinansowane do 80% z funduszy europejskich - Baza Usług Rozwojowych (BUR). Dofinansowanie dostępne jest dla wszystkich firm zatrudniających średniorocznie do 250 pracowników (maksymalnie średnie przedsiębiorstwo)
Szkolenia dofinansowane z Krajowego Funduszu Szkoleniowego - dofinansowanie do 100%. Niezależnie od wielkości przedsiębiorstwa oraz kapitału.
Nasi pracownicy pomogą uzyskać dla Twojej firmy dofinansowanie. To naprawdę nie jest trudne. Jeżeli masz pytania napisz lub zadzwoń do nas.
Zapraszamy!
Przewidziany egzamin do szkolenia:
70-697, Configuring Windows Devices

70-698, Installing and Configuring Windows 10
Zapisz się na egzamin już dzisiaj! Kontakt do Centrum Egzaminacyjnego: mjezionek@ntg.pl tel: 502 147 093 lub zapisz się przy pomocy formularza.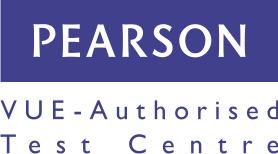 Opinie
Bardzo dobrze przygotowane materiały i stanowisko testów . Pan Jacek świetny prowadzący.

Bardzo dobrze przygotowane materiały i stanowiska testów . Obsługa szkolenia na 6 Polecam udział w szkoleniu w tej firmie . Trener na najwyższym poziomie

Super trener - trener 2019 Pan Jacek pełen szacun.
Dodaj opinie