About This Course
This five-day course will provide students with the key knowledge required to deploy and configure System Center 2016 Service Manager. Using hands-on labs, students will learn the following:
Where Service Manager sits within the System Center 2016 product.
What business and technical needs Service Manager is designed to meet.
How Service Manager aligns itself to ITIL and MOF.
How to architect and implement a System Center 2016 Service Manager deployment.
How to upgrade an existing Service Manager 2012 R2 environment to System Center 2016.
How to customize System Center 2016 Service Manager to be in line with corporate standards.
How to configure Incident and Problem Management.
How to configure Activity, Change and Release Management.
How to configure Service Requests.
How to configure Service Level Management.
How to customize the Self-Service Portal.
How to configure Reporting and Analysis.
How to troubleshoot Service Manager and perform disaster recovery.
How to create customized Service Manager forms.
Audience Profile
This course is intended for cloud and datacenter administrators who are new to System Center 2016 Service Manager and are responsible for deploying, configuring and operating it in their cloud or datacenter. This course is also intended for Cloud and datacenter administrators who are already familiar with Service Manager and want to upgrade their skills to include the new features found in System Center 2016 Service Manager.
At Course Completion
After completing this course, students will be able to:
Describe Service Manager 2016.
Upgrade to Service Manager 2016.
Install Service Manager 2016.
Describe Service Manager usage cases.
Configure base settings in Service Manager 2016.
Configure Incident and Problem Management.
Configure Activity, Change, and Release Management.
Configure and Manage Service Requests.
Automate business processes with Service Manager and Orchestrator.
Configure Service Level Management.
Customize the Self-Service Portal.
Use Reports and Analyze Data in Service Manager.
Perform advanced troubleshooting and disaster recovery in Service Manager.
Customize Service Manager Forms.
Working knowledge of Windows Server 2012 R2 and Windows Server 2016.
Working knowledge of SQL Server 2012 and SQL Server 2014.
An understanding of the IT management processes that are included with ITIL and MOF.
W cenę szkolenia wliczony jest:
Certyfikat Microsoft
Autoryzowane materiały szkoleniowe w formie elektronicznej (Skillpipe)

Gwarancja jakości szkolenia

Materiały szkoleniowe, notatnik, długopis

Kontakt z trenerem po szkoleniu

Kawa, herbata, słodki poczęstunek

Obiad
Firma jest Autoryzowanym Ośrodkiem Szkoleniowym MICROSOFT Silver Learning
Możesz u nas podejść do egzaminu Pearson VUE
Spółka posiada wpis do ewidencji placówek niepublicznych Nr ew. ES.VIII.4320-6/p.n./2003 wydany z upoważnienia Prezydenta Miasta Łodzi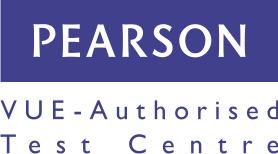 Zachęcamy firmy do uzyskania możliwości dofinansowania na szkolenia oferowane przez naszą firmę. W obecnej chwili istnieją dwa sposoby dzięki którym możesz uzyskać dofinansowanie.
Szkolenia dofinansowane do 80% z funduszy europejskich - Baza Usług Rozwojowych (BUR). Dofinansowanie dostępne jest dla wszystkich firm zatrudniających średniorocznie do 250 pracowników (maksymalnie średnie przedsiębiorstwo)
Szkolenia dofinansowane z Krajowego Funduszu Szkoleniowego - dofinansowanie do 100%. Niezależnie od wielkości przedsiębiorstwa oraz kapitału.
Nasi pracownicy pomogą uzyskać dla Twojej firmy dofinansowanie. To naprawdę nie jest trudne. Jeżeli masz pytania napisz lub zadzwoń do nas.
Zapraszamy!