About This Course
This training course teaches developers the programming skills that are required for developers to create Windows applications using the Visual C# language. During their five days in the classroom students review the basics of Visual C# program structure, language syntax, and implementation details, and then consolidate their knowledge throughout the week as they build an application that incorporates several features of the .NET Framework 4.7.
Audience Profile
This course is intended for experienced developers who already have programming experience in C, C++, JavaScript, Objective-C, Microsoft Visual Basic, or Java and understand the concepts of object-oriented programming.
This course is not designed for students who are new to programming; it is targeted at professional developers with at least one month of experience programming in an object-oriented environment.
At Course Completion
After completing this course, students will be able to:
Describe the core syntax and features of Visual C#.
Create methods, handle exceptions, and describe the monitoring requirements of large-scale applications.
Implement the basic structure and essential elements of a typical desktop application.
Create classes, define and implement interfaces, and create and use generic collections.
Use inheritance to create a class hierarchy and to extend a .NET Framework class.
Read and write data by using file input/output and streams, and serialize and deserialize data in different formats.
Create and use an entity data model for accessing a database and use LINQ to query data.
Access and query remote data by using the types in the System.Net namespace and WCF Data Services.
Build a graphical user interface by using XAML.
Improve the throughput and response time of applications by using tasks and asynchronous operations.
Integrate unmanaged libraries and dynamic components into a Visual C# application.
Examine the metadata of types by using reflection, create and use custom attributes, generate code at runtime, and manage assembly versions.
Encrypt and decrypt data by using symmetric and asymmetric encryption.
Developers attending this course should already have gained some limited experience using C# to complete basic programming tasks. More specifically, students should have hands-on experience using C# that demonstrates their understanding of the following:
How to name, declare, initialize and assign values to variables within an application.
How to use: arithmetic operators to perform arithmetic calculations involving one or more variables; relational operators to test the relationship between two variables or expressions; logical operators to combine expressions that contain relational operators.
How to create the code syntax for simple programming statements using C# language keywords and recognize syntax errors using the Visual Studio IDE.
How to create a simple branching structure using an IF statement.
How to create a simple looping structure using a For statement to iterate through a data array.
How to use the Visual Studio IDE to locate simple logic errors.
How to create a Function that accepts arguments (parameters and returns a value of a specified type.
How to design and build a simple user interface using standard controls from the Visual Studio toolbox.
How to connect to a SQL Server database and the basics of how to retrieve and store data.
How to sort data in a loop.
How to recognize the classes and methods used in a program.
W cenę szkolenia wliczony jest:
Certyfikat Autoryzowanego Centrum Szkoleniowego Microsoft
Autorskie materiały szkoleniowe w formie elektronicznej
Gwarancja jakości szkolenia
Materiały szkoleniowe, notatnik, długopis
Kontakt z trenerem po szkoleniu
Kawa, herbata, słodki poczęstunek (w przypadku szkoleń stacjonarnych)
Obiad (w przypadku szkoleń stacjonarnych)
Firma jest Autoryzowanym Ośrodkiem Szkoleniowym MICROSOFT Silver Learning
Możesz u nas podejść do egzaminu Pearson VUE
Spółka posiada wpis do ewidencji placówek niepublicznych Nr ew. ES.VIII.4320-6/p.n./2003 wydany z upoważnienia Prezydenta Miasta Łodzi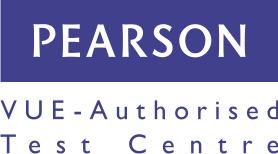 Zachęcamy firmy do uzyskania możliwości dofinansowania na szkolenia oferowane przez naszą firmę. W obecnej chwili istnieją dwa sposoby dzięki którym możesz uzyskać dofinansowanie.
Szkolenia dofinansowane do 80% z funduszy europejskich - Baza Usług Rozwojowych (BUR). Dofinansowanie dostępne jest dla wszystkich firm zatrudniających średniorocznie do 250 pracowników (maksymalnie średnie przedsiębiorstwo)
Szkolenia dofinansowane z Krajowego Funduszu Szkoleniowego - dofinansowanie do 100%. Niezależnie od wielkości przedsiębiorstwa oraz kapitału.
Nasi pracownicy pomogą uzyskać dla Twojej firmy dofinansowanie. To naprawdę nie jest trudne. Jeżeli masz pytania napisz lub zadzwoń do nas.
Zapraszamy!