About This Course
This five-day instructor-led course provides knowledge and skills on developing Web applications by using Microsoft Visual Studio 2010.
Audience Profile
This course is intended for Web developers who are beginners and have knowledge of Hypertext Markup Language (HTML) or Dynamic HTML (DHTML), along with some knowledge of a scripting language such as Visual Basic Scripting Edition or Microsoft Jscript.
Students are required to have the following skills:
Ability to construct a simple Web page using a Microsoft or 3rd Party tool. For example, create or customize a Web Page on a SharePoint site.
At Course Completion
After completing this course, students will be able to:
Explore ASP.NET Web applications in Microsoft Visual Studio 2010.
Create Web applications by using Microsoft Visual Studio 2010 and Microsoft .NET–based languages.
Create a Microsoft ASP.NET Web Form.
Add functionality to a Microsoft ASP.NET Web Form.
Implement master pages and user controls.
Validate user input.
Debug Microsoft ASP.NET Web applications.
Manage data in an ASP.NET 3.5 Web application.
Manage data access tasks by using LINQ.
Manage data by using ASP.NET Dynamic Data.
Create a Microsoft ASP.NET AJAX application.
Consume and Windows Communication Foundation (WCF) services.
Manage state in Web applications.
Configure and deploy a Microsoft ASP.NET Web application.
Secure a Microsoft ASP.NET Web application.
Implement new technologies supported by Visual Studio 2010 for Web development.
Before attending this course, students must have at least one month of experience in .NET technologies. In addition to their professional experience, students who attend this training should have the following technical knowledge:
Knowledge of HTML or DHTML, including:
Tables
Images
Forms
Programming experience using Visual Basic .NET or Visual C# .NET, including:
Declaring variables
Using loops
Using conditional statements
The completion of Course 2667, Introduction to Programming, satisfies the preceding prerequisite programming skills requirement.
W cenę szkolenia wliczony jest:
Certyfikat Microsoft
Autoryzowane materiały szkoleniowe w formie elektronicznej (Skillpipe)

Gwarancja jakości szkolenia

Materiały szkoleniowe, notatnik, długopis

Kontakt z trenerem po szkoleniu

Kawa, herbata, słodki poczęstunek

Obiad
Firma jest Autoryzowanym Ośrodkiem Szkoleniowym MICROSOFT Silver Learning
Możesz u nas podejść do egzaminu Pearson VUE
Spółka posiada wpis do ewidencji placówek niepublicznych Nr ew. ES.VIII.4320-6/p.n./2003 wydany z upoważnienia Prezydenta Miasta Łodzi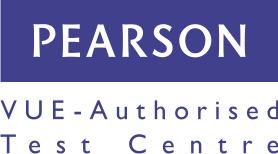 Zachęcamy firmy do uzyskania możliwości dofinansowania na szkolenia oferowane przez naszą firmę. W obecnej chwili istnieją dwa sposoby dzięki którym możesz uzyskać dofinansowanie.
Szkolenia dofinansowane do 80% z funduszy europejskich - Baza Usług Rozwojowych (BUR). Dofinansowanie dostępne jest dla wszystkich firm zatrudniających średniorocznie do 250 pracowników (maksymalnie średnie przedsiębiorstwo)
Szkolenia dofinansowane z Krajowego Funduszu Szkoleniowego - dofinansowanie do 100%. Niezależnie od wielkości przedsiębiorstwa oraz kapitału.
Nasi pracownicy pomogą uzyskać dla Twojej firmy dofinansowanie. To naprawdę nie jest trudne. Jeżeli masz pytania napisz lub zadzwoń do nas.
Zapraszamy!