About This Course
This 5 day ILT course teaches IT Professionals to design and deploy Microsoft SharePoint 2010.
Audience Profile
This course is intended for IT Professionals who use Microsoft SharePoint 2010 in a team-based, medium-sized to large environment. While they may have implemented a SharePoint deployment, they have limited experience in designing a SharePoint infrastructure. They likely work as a senior administrator who acts as a technical lead over a team of administrators. Members of this audience should have at least 6 months experience with SharePoint 2010 (including pre-released versions of the product).
At Course Completion
After completing this course, students will be able to:
Describe the core methods for identifying business requirements and how these affect planning for a SharePoint 2010 and SharePoint Online deployment.
Describe how to plan the service application architecture in SharePoint 2010 and SharePoint Online.
Describe the principles of designing to maximize performance and capacity in a SharePoint 2010 deployment.
Describe how to successfully plan the physical components of a SharePoint 2010 deployment.
Describe the security architecture of SharePoint 2010 and SharePoint Online and the importance of creating a design that is based on the principle of least privilege.
Explain how to select authentication methods in a SharePoint 2010 and SharePoint Online design.
Describe how to match the managed metadata architecture in SharePoint 2010 and SharePoint Online to business requirements.
Describe how to plan a social computing implementation of SharePoint 2010 and SharePoint Online that meets business requirements.
Describe the architecture and topologies that are available to service a range of search requirements across business models.
Describe the core functionality of Enterprise Content Management (ECM) in SharePoint 2010 and how it influences solution design.
Describe core BI principles that will affect planning for SharePoint 2010.
Describe how to plan for data governance in SharePoint 2010 and SharePoint Online.
Describe the considerations for developing a maintenance and monitoring plan for SharePoint 2010 that also incorporates the technologies that support SharePoint 2010.
Describe how to develop a business continuity plan for SharePoint 2010 and SharePoint Online.
Before attending this course, students must have:
At least 2 years experience administering, deploying, managing, monitoring, upgrading, migrating, and designing SharePoint servers
At least one year's experience of mapping business requirements to logical and physical technical design
Working knowledge of network design, including network security
Completed course 10174A: TS ITPro: Configuring and Managing Microsoft SharePoint 2010, or have equivalent knowledge and experience
W cenę szkolenia wliczony jest:
Certyfikat Microsoft
Autoryzowane materiały szkoleniowe w formie elektronicznej (Skillpipe)

Gwarancja jakości szkolenia

Materiały szkoleniowe, notatnik, długopis

Kontakt z trenerem po szkoleniu

Kawa, herbata, słodki poczęstunek

Obiad
Firma jest Autoryzowanym Ośrodkiem Szkoleniowym MICROSOFT Silver Learning
Możesz u nas podejść do egzaminu Pearson VUE
Spółka posiada wpis do ewidencji placówek niepublicznych Nr ew. ES.VIII.4320-6/p.n./2003 wydany z upoważnienia Prezydenta Miasta Łodzi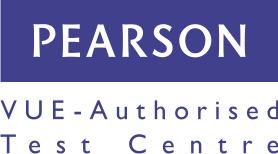 Zachęcamy firmy do uzyskania możliwości dofinansowania na szkolenia oferowane przez naszą firmę. W obecnej chwili istnieją dwa sposoby dzięki którym możesz uzyskać dofinansowanie.
Szkolenia dofinansowane do 80% z funduszy europejskich - Baza Usług Rozwojowych (BUR). Dofinansowanie dostępne jest dla wszystkich firm zatrudniających średniorocznie do 250 pracowników (maksymalnie średnie przedsiębiorstwo)
Szkolenia dofinansowane z Krajowego Funduszu Szkoleniowego - dofinansowanie do 100%. Niezależnie od wielkości przedsiębiorstwa oraz kapitału.
Nasi pracownicy pomogą uzyskać dla Twojej firmy dofinansowanie. To naprawdę nie jest trudne. Jeżeli masz pytania napisz lub zadzwoń do nas.
Zapraszamy!