About This Course
This five-day instructor-led course teaches how to plan and design a Microsoft Lync Server 2010 solution to IT professionals. The course emphasizes Voice features in Lync 2010 from a deployment perspective. In this course, students learn how to plan and design a Lync Server 2010 system. The labs in this course utilize the Lync Server 2010 Planning Workbook and Planning Tool. This course helps the student prepare for Exam 70-665.
Audience Profile
The audience for this course is information technology (IT) professionals who are experienced on Lync Server 2010 technologies and who have a Technical Specialist certification on the course, Configuring and Managing Microsoft Lync Server 2010, or equivalent knowledge. Students taking this course are expected to have experience in hands-on deployment and day-to-day management of Unified Communications technologies for enterprise organizations.
At Course Completion
After completing this course, students will be able to:
Describe the Lync Server 2010 design process.
Design a Lync Server 2010 topology.
Design for conferencing and external scenarios.
Design for load balancing.
Design voice infrastructure.
Design a Mediation Server topology.
Create a network design for Lync Server 2010.
Design Response Group Services.
Design for Location Services.
Design Exchange Unified Messaging Integration with Lync Server 2010.
Design for resiliency.
Design for backup and disaster recovery.
Design for monitoring and archiving.
Plan a migration to Lync Server 2010.
The students should have experience in core Lync Server 2010 technology with specialist skills in:
Features and architecture
Dial plans
External User Access and Federation
Security
High Availability
Load Balancing
Resiliency
Capacity
Bandwidth management
Central and Branch Office Sites
Enterprise Voice
Call Management
Audio/Web/Dial-in Conferencing
Topology options including services, server roles, colocation and geographical placement
Apart from this, students should have knowledge on Windows Server Active Directory deployment and should have attended the TS level Course 10533A: Configuring and Managing Microsoft Lync Server 2010 or possess equivalent experience or skills.
W cenę szkolenia wliczony jest:
Certyfikat Microsoft
Autoryzowane materiały szkoleniowe w formie elektronicznej (Skillpipe)

Gwarancja jakości szkolenia

Materiały szkoleniowe, notatnik, długopis

Kontakt z trenerem po szkoleniu

Kawa, herbata, słodki poczęstunek

Obiad
Firma jest Autoryzowanym Ośrodkiem Szkoleniowym MICROSOFT Silver Learning
Możesz u nas podejść do egzaminu Pearson VUE
Spółka posiada wpis do ewidencji placówek niepublicznych Nr ew. ES.VIII.4320-6/p.n./2003 wydany z upoważnienia Prezydenta Miasta Łodzi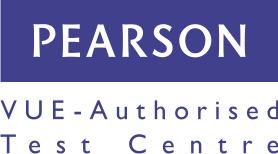 Zachęcamy firmy do uzyskania możliwości dofinansowania na szkolenia oferowane przez naszą firmę. W obecnej chwili istnieją dwa sposoby dzięki którym możesz uzyskać dofinansowanie.
Szkolenia dofinansowane do 80% z funduszy europejskich - Baza Usług Rozwojowych (BUR). Dofinansowanie dostępne jest dla wszystkich firm zatrudniających średniorocznie do 250 pracowników (maksymalnie średnie przedsiębiorstwo)
Szkolenia dofinansowane z Krajowego Funduszu Szkoleniowego - dofinansowanie do 100%. Niezależnie od wielkości przedsiębiorstwa oraz kapitału.
Nasi pracownicy pomogą uzyskać dla Twojej firmy dofinansowanie. To naprawdę nie jest trudne. Jeżeli masz pytania napisz lub zadzwoń do nas.
Zapraszamy!
Przewidziany egzamin do szkolenia: 70-665
Zapisz się na egzamin już dzisiaj! Kontakt do Centrum Egzaminacyjnego: mjezionek@ntg.pl tel: 502 147 093 lub zapisz się przy pomocy formularza.