About This Course
This 5-day instructor-led course teaches IT professionals how to administer and support Exchange Server 2016. Students will learn how to install Exchange Server 2016, and how to configure and manage an Exchange Server environment. The course covers how to manage mail recipients and public folders, including how to perform bulk operations using Exchange Management Shell. Students also will learn how to manage client connectivity, message transport and hygiene, how to implement and manage highly available Exchange Server deployments, and how to implement back up and disaster recovery solutions.
The course also teaches students how to maintain and monitor an Exchange Server 2016 deployment. In addition, students will learn how to administer Exchange Online in an Office 365 deployment.
Audience Profile
This course is primarily intended for people aspiring to become enterprise-level messaging administrators for Exchange Server 2016. IT generalists and help-desk professionals who want to learn about Exchange Server 2016 might also take this course. Students taking this course are expected to have at least two years of experience working in the IT field—typically in the areas of Windows Server administration, network administration, help desk, or system administration. They are not expected to have experience with previous Exchange Server versions.
The secondary audience for this course includes IT professionals who take this course as preparation material for exam 70-345: Designing and Deploying Microsoft Exchange Server 2016, or as part of the requirement for the MCSE: Microsoft Exchange Server 2016 certification.
At Course Completion
After completing this course, students will be able to:
Perform deployment and basic management of Exchange Server 2016.
Manage Exchange Server 2016.
Create and manage various recipient objects in Exchange Server 2016.
Use Exchange Management Shell to create and manage various recipient objects in Exchange Server 2016, and perform various tasks to automate Exchange management procedures.
Configure client connectivity to Exchange Server 2016, and manage Client Access services.
Implement and manage high availability.
Implement backup and disaster recovery for Exchange Server 2016.
Configure message transport options.
Configure message hygiene and security options.
Implement and manage Exchange Online deployments.
Monitor and troubleshoot Exchange Server 2016.
Secure and maintain Exchange Server 2016.
Before attending this course, students must have:
A minimum two years of experience administering Windows Server, including Windows Servier 2012 R@ or Windows Server 2016.
A minimum two years experience working with active Directory Domain Services (AD DS). A minimum two years of experience working with name resolution including Domain Name System (DNS).
Understanding of TCP/IP and networking concepts.
Understanding of Windows Server 2012 R2 or later, and AD DS, including planning, designing, and deploying.
Understanding of security concepts such as authentication and authorization.
Understanding of Simple Mail Transfer Protocol (SMTP).
Working knowledge of public key infrastructure (PKI) technologies, including Active Directory Certificate Services (AD CS).
W cenę szkolenia wliczony jest:
Certyfikat Microsoft
Autoryzowane materiały szkoleniowe w formie elektronicznej (Skillpipe)

Gwarancja jakości szkolenia

Materiały szkoleniowe, notatnik, długopis

Kontakt z trenerem po szkoleniu

Kawa, herbata, słodki poczęstunek

Obiad
Firma jest Autoryzowanym Ośrodkiem Szkoleniowym MICROSOFT Silver Learning
Możesz u nas podejść do egzaminu Pearson VUE
Spółka posiada wpis do ewidencji placówek niepublicznych Nr ew. ES.VIII.4320-6/p.n./2003 wydany z upoważnienia Prezydenta Miasta Łodzi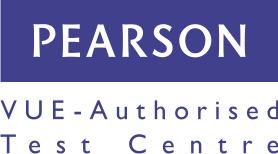 Zachęcamy firmy do uzyskania możliwości dofinansowania na szkolenia oferowane przez naszą firmę. W obecnej chwili istnieją dwa sposoby dzięki którym możesz uzyskać dofinansowanie.
Szkolenia dofinansowane do 80% z funduszy europejskich - Baza Usług Rozwojowych (BUR). Dofinansowanie dostępne jest dla wszystkich firm zatrudniających średniorocznie do 250 pracowników (maksymalnie średnie przedsiębiorstwo)
Szkolenia dofinansowane z Krajowego Funduszu Szkoleniowego - dofinansowanie do 100%. Niezależnie od wielkości przedsiębiorstwa oraz kapitału.
Nasi pracownicy pomogą uzyskać dla Twojej firmy dofinansowanie. To naprawdę nie jest trudne. Jeżeli masz pytania napisz lub zadzwoń do nas.
Zapraszamy!