About this course
SharePoint Server 2019 is designed to meet the demands of modern workstyles. It provides the new modern experiences for users, that are both intuitive and familiar in SharePoint Online. In this course you will learn how to plan, configure, and manage service applications in SharePoint 2019, such as Managed Metadata, Business Connectivity Services, and enterprise search.
This course is designed for IT Professionals who deploy and manage the teamwork infrastructure in their organization.
This is the second in a series of four courses for the Teamwork administrator. These courses help prepare for the exam MS-301: Deploying SharePoint Server Hybrid.
Audience profile
This course is for the Microsoft 365 teamwork administrator role. The role is responsible for configuring, deploying, and managing Office 365 and Azure workloads that focus on efficient and effective collaboration and adoption. They manage apps, services, and supporting infrastructure to meet business requirements. The administrator is aware of and can differentiate between products and services but may not directly manage each product or service.
The Teamwork administrator must be able to deploy, manage, migrate, and secure SharePoint (online, on-premises, and hybrid), OneDrive, and Teams.

The Teamwork administrator has a fundamental understanding of integration points with the following apps and services: Office, PowerApps, Flow, Yammer, Microsoft Graph, Stream, Planner, and Project. The administrator understands how to integrate third-party apps and services including line-of-business applications.
At course completion
After completing this course, students will be able to:
Provision a BDC Service Application instance.
Configure the Secure Store Service application.
Describe how to configure My Sites in SharePoint 2019.
Describe how to configure the User Profile Service Application.
Describe how to plan SharePoint Active Directory import and synchronization.
Explain how to create and publish a content type across site collections.
Identify the capabilities of the managed metadata service.
Configure term sets and terms for managed navigation.
Describe the function of search components.
Explain how to plan and configure a search topology.
Describe how to configure search center.
Learners should start this course already having the following skills:
Experience with Windows PowerShell.
Basic understanding of SQL Server management.
Basic understanding of networking, including DNS.
Working knowledge of windows server administration.
Basic understanding of Active Directory and Azure AD.
Basic understanding of mobile device management, and alternative operating systems (Android and macOS).
W cenę szkolenia wliczony jest:
Certyfikat Microsoft
Autoryzowane materiały szkoleniowe w formie elektronicznej (Skillpipe)

Gwarancja jakości szkolenia

Materiały szkoleniowe, notatnik, długopis

Kontakt z trenerem po szkoleniu

Kawa, herbata, słodki poczęstunek

Obiad
Firma jest Autoryzowanym Ośrodkiem Szkoleniowym MICROSOFT Silver Learning
Możesz u nas podejść do egzaminu Pearson VUE
Spółka posiada wpis do ewidencji placówek niepublicznych Nr ew. ES.VIII.4320-6/p.n./2003 wydany z upoważnienia Prezydenta Miasta Łodzi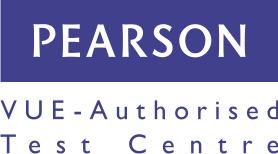 Zachęcamy firmy do uzyskania możliwości dofinansowania na szkolenia oferowane przez naszą firmę. W obecnej chwili istnieją dwa sposoby dzięki którym możesz uzyskać dofinansowanie.
Szkolenia dofinansowane do 80% z funduszy europejskich - Baza Usług Rozwojowych (BUR). Dofinansowanie dostępne jest dla wszystkich firm zatrudniających średniorocznie do 250 pracowników (maksymalnie średnie przedsiębiorstwo)
Szkolenia dofinansowane z Krajowego Funduszu Szkoleniowego - dofinansowanie do 100%. Niezależnie od wielkości przedsiębiorstwa oraz kapitału.
Nasi pracownicy pomogą uzyskać dla Twojej firmy dofinansowanie. To naprawdę nie jest trudne. Jeżeli masz pytania napisz lub zadzwoń do nas.
Zapraszamy!
Przewidziany egzamin do szkolenia: 301
Zapisz się na egzamin już dzisiaj! Kontakt do Centrum Egzaminacyjnego: mjezionek@ntg.pl tel: 502 147 093 lub zapisz się przy pomocy formularza.