About This Course
This course provides administrators with the knowledge and skills necessary to deploy and manage Windows 10 desktops, devices, and applications in an enterprise environment. Students will learn how to plan and implement Windows 10 deployments in large organizations. Students will also learn how to manage the Windows 10 installations after deployment to provide secure identity and data access by using technologies related to User Experience Virtualization (UE-V), Group Policy, Work Folders and Client Hyper-V. To support a variety of device and data management solutions, Microsoft Azure Active Directory (Azure AD), Microsoft Intune, Microsoft Store for Business and Office 365 are used for device management. These services are part of the Enterprise Mobility+ Security, which provides identity and access management, cloud-based device management, application and update management, and more secure data access to information stored both on the cloud and onsite within your corporate network.
Audience Profile
This course is intended for IT professionals who are interested in specializing in Windows 10 desktop and application deployments and in managing the cloud-based application and data service environments for medium-to-large enterprise organizations. These professionals typically work with networks that are configured as Windows Server domain-based environments with managed access to the internet and cloud services.
At Course Completion
After completing this course, students will be able to:
Manage PCs and devices in an enterprise environment.
Deploy Windows 10 enterprise desktops.
Manage Windows 10 sign-in and identity.
Manage user profiles and User Experience Virtualization.
Manage desktop and application settings by using Group Policy.
Manage devices in Office 365.
Manage PCs and devices by using Intune.
Configure and using Microsoft Store for Business.
Deploy apps and manage information access by using Intune.
Manage data access for Windows-based devices.
Configure and manage Client Hyper-V.
Students should have at least two years of experience in the IT field and should already have the following technical knowledge:
Networking fundamentals, including Transmission Control Protocol /Internet Protocol (TCP/IP), User Datagram Protocol (UDP), and Domain Name System (DNS)
Microsoft Active Directory Domain Services (AD DS) and Azure AD principles
Windows Server 2016 fundamentals
The Windows client operating system essentials; for example, working knowledge of Windows 10 and/or Windows 8.1
W cenę szkolenia wliczony jest:
Certyfikat Microsoft
Autoryzowane materiały szkoleniowe w formie elektronicznej (Skillpipe)

Gwarancja jakości szkolenia

Materiały szkoleniowe, notatnik, długopis

Kontakt z trenerem po szkoleniu

Kawa, herbata, słodki poczęstunek

Obiad
Firma jest Autoryzowanym Ośrodkiem Szkoleniowym MICROSOFT Silver Learning
Możesz u nas podejść do egzaminu Pearson VUE
Spółka posiada wpis do ewidencji placówek niepublicznych Nr ew. ES.VIII.4320-6/p.n./2003 wydany z upoważnienia Prezydenta Miasta Łodzi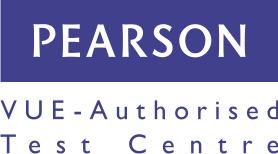 Zachęcamy firmy do uzyskania możliwości dofinansowania na szkolenia oferowane przez naszą firmę. W obecnej chwili istnieją dwa sposoby dzięki którym możesz uzyskać dofinansowanie.
Szkolenia dofinansowane do 80% z funduszy europejskich - Baza Usług Rozwojowych (BUR). Dofinansowanie dostępne jest dla wszystkich firm zatrudniających średniorocznie do 250 pracowników (maksymalnie średnie przedsiębiorstwo)
Szkolenia dofinansowane z Krajowego Funduszu Szkoleniowego - dofinansowanie do 100%. Niezależnie od wielkości przedsiębiorstwa oraz kapitału.
Nasi pracownicy pomogą uzyskać dla Twojej firmy dofinansowanie. To naprawdę nie jest trudne. Jeżeli masz pytania napisz lub zadzwoń do nas.
Zapraszamy!